Back to Hub
Ivalua: A Comparative Analysis of the S2P Suite (Source-to-Pay SolutionMap Analysis)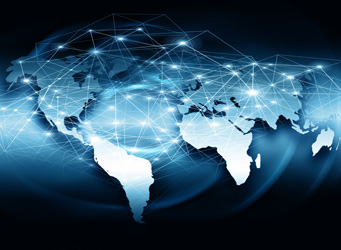 Ivalua is a source-to-pay procurement suite technology provider that, until recently, has not gotten the attention its capabilities would suggest it deserves on the global stage -- only in the past few years has it started to gain the type of momentum in North America as its functional prowess would imply. Still, the provider has a longer history in Europe, where its roots and the majority of its customer base still lie. But in comparison with suite providers like Coupa and SAP Ariba, Ivalua has not captured as much of the market's attention with respect to association with specific capabilities or investments.
That's a shame, because when ranked on a highly granular basis across the numerous functional areas that make up the Spend Matters SolutionMap benchmark, Ivalua often scores in the top tier of all providers for the majority of capabilities and, in the aggregate, among the most functionally advanced platforms across many modules. A key factor in this strong performance is Ivalua's engineering approach: Its entire suite was built in-house on a single platform over the last 19 years, placing it in a small group of providers that offer an end-to-end solution on a single technology stack. Moreover, it has a stated philosophy in terms of M&A/acquisition to "buy and replatform" rather than buy and integrate. To be fair to its competitors, however, Ivalua only has one deal under its belt (we'll see if this holds in the future!)
This Spend Matters SolutionMap analysis examines Ivalua's solutions by modular and suite view to help interested parties understand the best components that make up the vendor's end-to-end offering. It provides insight into which areas Ivalua is strong in (and where it lags), how competitive individual modules are compared with best-in-class alternatives, and how combinations in the form procure-to-pay (P2P), strategic procurement technology (SPT) and source-to-pay (S2P) suites stack up in comparison to Ivalua's broader peer group, including Jaggaer, SAP Ariba, Coupa, Oracle, SynerTrade and Zycus. It provides a full review and analysis of the Ivalua's procurement technology suite capability.
For this analysis, our report uses the aggregate results of nine SolutionMaps from Q4 2018 (the most recent in our quarterly update cycle), comparing a total of 58 solution providers across more than 600 granular functional benchmarks, which are aggregated into more manageable, tiered buckets for the purpose of this analysis. (Those procurement organizations leveraging SolutionMap for a software selection process gain insight into comparative performance at a significantly more granular level of detail that maps business requirements to functional performance.) The SolutionMap analyst ratings used in this analysis are based on more than 3,000 hours of live product demonstrations and validated vendor RFI responses.
In subsequent briefs exploring Coupa, Oracle and others, we will take a similar approach to analyzing source-to-pay providers, breaking down where end-to-end platforms excel (or fall below the functional benchmark) on module and suite bases. Previously, we covered the suite performances of Jaggaer and SAP Ariba.