Back to Hub
Rethinking the RFP Process for Public Procurement Systems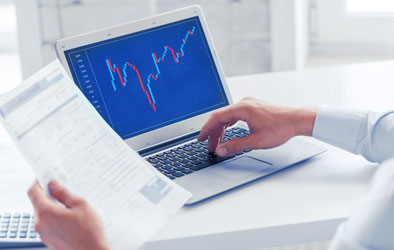 Commodity purchases tend to be simple and straightforward. But technology is not a commodity in the traditional sense, and sourcing modern technology systems is complex in the public sector given the exclusive design of each state and local government's IT architecture and operating model.
Each solution must be configured to integrate with existing systems and fulfill agencies' goals within their budget and resource framework. They must also be flexible enough to accommodate highly tailored business processes.
This is especially true of procurement systems.
Though they deliver tremendous value as standalone systems, especially for agencies that are still relying on manual processes or limiting ERP procurement modules to conduct business, a tight integration between your e-procurement platform and your financial system is recommended to fully facilitate a seamless procure-to-pay workflow.
In many cases, an agency will also want the procurement system to sync with ancillary business systems to support vendor eligibility verifications, whether for disadvantaged business entity certifications or tax record reviews. These integrations require both a flexible platform and an experienced team that can handle the custom-configuration requirements.
These same requirements are needed to ensure that the features and toolsets available within your e-procurement solution are well-optimized for your agency's unique processes. Procurement systems can be in place for years, and your team will need continuous support to refine and scale as business demands evolve. In many cases, on-boarding services such as training will also be essential.
In other words, you are not just evaluating and selecting a quality technology platform when procuring a new e-procurement solution. You must also account for the solution provider's experience, accessibility, stability and overall service offering.
Now, one could argue that it is because of these complexities and differentiated requirements that a competitive RFP process is always warranted when procuring an e-procurement system. The problem is that some state and local governments are tight on resources or unclear on which requirements to include in the solicitation, so they outsource the market research and RFP development processes for e-procurement buys to consultants who, in turn, do one of two things:
Recommend vendors who can show a slick product but fail to offer proof that the product has been successfully implemented in public sector environments. (Usually because it's not really conducive to complex government processes.)
Take the time to gather tailored requirements for your agency's needs but still deliver a repurposed RFP (which you could have secured yourself from another agency without paying for it.)
Both outcomes put agencies at an automatic disadvantage, as they disregard the necessity to consider the requirements for, and evaluate solutions, in each agency's unique operating environment.
Like most government technology solicitations, e-procurement RFP requirements should be developed in cooperation with e-procurement solution providers. They are the subject matter experts and — through collaborative face-to-face discussions during industry days, demos or other market research events — can help you define exactly what you need to ask for in an RFP so you get what you want.
Alternatively, agencies will defer to a standard RFP framework, which is usually structured to favor the lowest-cost solution. Given that a more value-oriented scoring system is needed when evaluating both e-procurement solutions and solution providers, even these templated RFPs will fall short of delivering desired outcomes.
E-procurement shouldn't just be scored on lowest cost. Rather, buyers need to consider the overall value, including a solution's ability to deliver significant cost savings in other areas. This is when knowledge transfer between suppliers and buyers becomes invaluable.
The complexity of selecting an e-procurement solutiondemands creativity when developing RFP requirements. If you open the lines of communication early on in the sourcing process, before the solicitation is issued, then you will be better equipped to avoid one common mistake: asking for X in the written RFP when you really want or need Y. That realization often doesn't occur until you invite shortlisted bidders for an in-person demo and, through further discussion, identify the disconnect.
In other words, standard RFPs often cause solution providers to respond with a "standard" approach, which is not at all what your agency needs or wants.
Does that mean you should forgo an RFP altogether? Maybe.
When You Should (and Shouldn't) Use an RFP to Procure an E-procurement System
There are many ways to buy e-procurement solutions and still comply with both procurement and broader government regulations. You don't always have to complete the award via an RFP.
In fact, it will only be beneficial to use an RFP to procure an e-procurement system if — and only if — you have the time and resources to develop a thorough and highly tailored RFP yourself.
You will need to pull other agencies' e-procurement RFPs from public records as reference examples (only) to understand how they defined their technology and services requirements as well as their scoring structure. You will also need to talk to your peers at those agencies to understand the true effectiveness of those RFPs. You will then be able to apply their shared best practices and lessons learned to the development of your own.
Though time-consuming, this self-managed process will equip you with the knowledge and customized tools needed to select the right solution and partner the first time, which reduces development cycles, minimizes resource waste and maximizes your ROI.
Now, I appreciate that the simplicity of a standard, rinse-and-repeat solicitation template may be appealing — and that it may seem excessive to develop an entirely new RFP framework for a single technology purchase, such as an e-procurement system. But, if there is any doubt that you will be able to dedicate the resources to develop your own custom RFP, then you should seriously consider using a co-op to make the award.
The teams that source for co-op contracts have spent an exorbitant amount of time conducting the market research, evaluations and compliance checks that are required to make an RFP a fair and competitive process. As a result, you can be confident that the contracted solutions providers have already been thoroughly vetted.
However, if your team does not have the time to execute an RFP the right way, then why not leverage the work of others who have already taken the time and committed the resources to do it right?
Quick Tip
No matter which sourcing model you choose, always conduct on-site visits with suppliers' references before making a final selection. It's easy to believe that an RFP developed and facilitated by an outside consultant or co-op can sufficiently inform an award. But decisions of this magnitude cannot be made solely based on a piece of paper.
Suppliers may check all the minimum criteria boxes, and they may provide credible references. They may also impress during demos. However, you can never be sure that their solution will work in your environment — or that their team can really handle complex e-procurement configurations — until you visit other state or local agencies that have worked with them.
It is important to see first-hand exactly how their solution works in the real world, not on a demo site. Talk to other procurement directors, sit with buyers for a day, consult with other agencies' IT departments. Hear their honest feedback, document their lessons learned and gauge whether a similar implementation aligns with your expectations.
Brian Utley is the CEO of Periscope Holdings.