Back to Hub
Commodities Roundup: February Price Surges, USTR Releases 2019 Trade Policy Agenda, Steel Capacity Hits 81.1%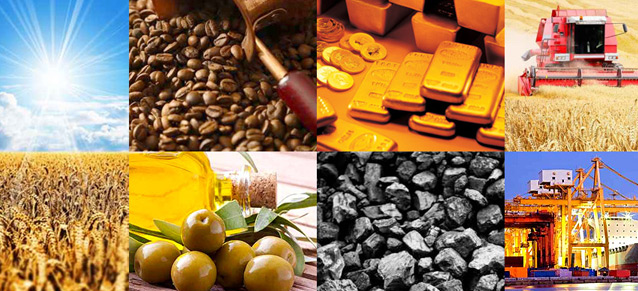 For the buyers and category managers out there, especially those of you deep in the weeds of buying and managing commodities, here's a quick rundown of news and thoughts from particular commodity markets.
From price movements to policy decisions, we scour the landscape for what matters. This week:
February in Metals Prices
February saw metals make price gains across the board. LME copper was up 7.2% month over month, while SHFE copper rose 4.5%.
LME aluminum finished February up 1.1%, while LME nickel and zinc were up 4.6% and 3.9%, respectively.
USTR Releases Trade Policy Agenda
The Office of the United States Trade Representative released its 2019 Trade Policy Agenda and 2018 Annual Report, which delve into the year that was and the year ahead.
Unsurprisingly, as trade talks between the U.S. and China continue, the 373-page report offers plenty of attention to trade dynamics with China.
The U.S. steel sector has increased its capacity utilization rate in the past year (since imposition of Section 232 tariffs on steel), but the report continued to focus on the theme of China's steel overcapacity and its impact on the global market.
"The domestic steel industry lost 14,100 American jobs in 2015 and 2016," the report states. "Capacity utilization of American steel mills was only 69.4 percent in 2016, a level that inhibited efficient operations and discouraged American steel companies from investing in research and development. Meanwhile, China and other steel-producing nations dramatically increased their production capacity — despite growing evidence of global overcapacity. By 2016, China had enough capacity to produce as much steel as the rest of the world combined."
Steel Capacity Utilization
Speaking of steel capacity utilization, according to the American Iron and Steel Institute, U.S. steel mills produced at a capacity utilization rate of 81.1% for the year through March 2.
To put things into perspective, a capacity rate of 80% is widely considered a mark of industry health.
Through March 2, U.S. steel production hit 16.4 million tons, a 6.9% year-over-year increase compared with the equivalent period in 2017.
U.S. Auto Sales
While two of the biggest names in the U.S. auto industry — General Motors and Ford — have moved to a quarterly sales reporting schedule, a number of automakers recently released their February sales figures.
Fiat Chrysler's 11-month run of year-over-year sales gains came to an end, as February sales cooled to a 2% year-over-year decline.
Honda's sales dipped 0.4%, while Nissan's fell 12%. Subaru reported a 3.9% increase; however, the automaker also made headlines recently after it recalled 1.3 million vehicles because of brake light issues.
U.S. Construction Spending
According to recently released Census Bureau data, U.S. construction spending in December fell 0.6% from the previous month but was up 1.6% from December 2018.
Spending in December reached an estimated $1.3 trillion. Meanwhile, for the full year, construction value was up 4.1% compared to 2017.
As for billings growth, the Architecture Billings Index recorded a January value of 55.3, its highest in more than two years, with billings growth appearing strongest in the South and Midwest.
Brexit Uncertainty
MetalMiner's Stuart Burns checked in on the ongoing Brexit saga, noting that while many are fixated on the March 29 deadline, the repercussions of whatever Brexit outcome takes place will likely be felt for many years to come.
"Unfortunately, (the prime minister's) agreement with Brussels is fat on words but thin on detail," he wrote.
"As James Blitz observed in the Financial Times, (Prime Minister Theresa May's) Brexit deal finalizes the EU-UK divorce settlement, but the future trade relationship contains no firm commitments on either side. As a result, Britain's departure would simply mark the start of yet more years of negotiation between the EU and UK covering every conceivable sector of the economy."