Back to Hub
Commodities Roundup: Palladium Rises, Lynas Appeals Condition by Malaysia, Cobalt Search, and ArcelorMittal Back in India?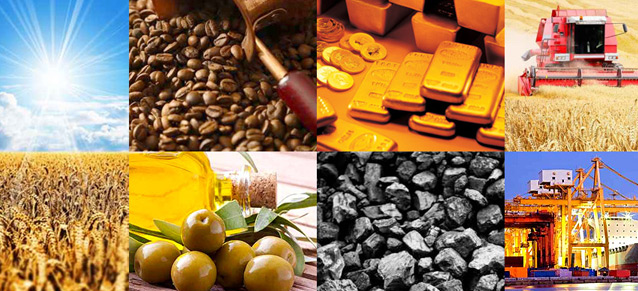 For the buyers and category managers out there, especially those of you deep in the weeds of buying and managing commodities, here's a quick rundown of news and thoughts from particular commodity markets.
From price movements to policy decisions, we scour the landscape for what matters. This week:
Palladium Continues Hot Streak
Palladium's star continues to rise, as the metal reached $1,522 per ton — its highest mark in the history of MetalMiner's Monthly Metals Index (dating to 2012).
The metal was once again the standout of MetalMiner's Global Precious MMI — the subindex tracking a basket of precious metals — as silver and gold prices both fell last month and the platinum price made minimal gains.
Lynas Appeals Malaysian Government Condition on Waste Disposal
Australian rare earths miner Lynas Corp. — one of the biggest rare earths miners outside of China — has dealt with regulatory headwinds regarding its operations in Malaysia.
With the miner's license up for renewal in September, the Malaysian government previously imposed two conditions for renewal, covering disposal standards for two types of waste.
According to a recent company release, Lynas has appealed one of the conditions related to the disposal of water leached purification residue.
China continues to be the overwhelmingly dominant force in the rare earths sector; a disruption of one of the biggest miners of rare earths outside of China would only serve to strengthen China's hold on the market.
Stainless, Nickel Prices Make Gains
It was another strong month for MetalMiner's Stainless MMI, which moved up 4.4%.
The LME nickel price last month moved past the $13,600/mt mark last month before retracing back toward $13,300/mt, MetalMiner's Belinda Fuller noted.
Copper Makes Gains, but Run Could be Ending
Copper has continued to recover on the heels of a slump in the second half of 2018.
However, copper's recovery may soon be hitting a wall.
"With a seven-week sustained increase in prices, the rally may be over for the metal," Fuller wrote.
"Trading volume dropped off in late February, and the price moved sideways once again in early March."
LME copper recently reached the $6,500/mt mark, she noted, as higher prices but lower trade volumes signal the metal could be entering a sideways trend.
Looking for Cobalt
Among other materials, cobalt is prized for its application in the high-tech industry — think laptops, cellphones and electric vehicle batteries, among other things.
The challenge, however, is that a majority of the world's cobalt is mined in the Democratic Republic of the Congo, which has struggled with political instability that has complicated the business climate. In addition, growing attention is being given to the issue of supply-chain ethics, particularly with respect to labor conditions in the country's so-called artisanal mines (conditions which include the use of child labor).
As such, given the often seismic fluctuations in the cobalt price and the uncertainty in markets like the DRC, some manufacturers have explored substitution.
But another entity aims to find new sources of cobalt.
Bloomberg reported that a new startup called KoBold Metals, backed by a bevy of billionaires, aims to find new supplies of cobalt and create a "Google Maps for the Earth's crust," according to the report.
ArcelorMittal Poised to Re-enter Indian Market
The world's largest steelmaker by volume could be set to get back into the Indian market.
MetalMiner's Sohrab Darabshaw this week explained that ArcelorMittal's resolution plan for the debt-laden Essar Steel Ltd. received the green light by India's National Company Law Tribunal.
India last year moved into the No. 2 spot of top steel-producing countries, edging past Japan. As Darabshaw has noted previously, the country is looking to undertake a vast upgrade of its massive railway network, which will require significant amounts of steel. In line with its "Make in India" initiative, the Indian government has urged Indian Railways to use domestic steel for the project.