Back to Hub
After EcoVadis' Sustain 2019: How Its Offering Fits With Supplier Management, Risk Management Solutions (Part 2)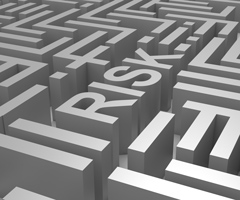 Last week, I represented the Spend Matters analyst team at EcoVadis' Sustain 2019 customer event in Paris. In between lessons on sustainable supply chains, vendor CSR ratings and French labor unions I never knew existed — thank goodness for British Airways when the Eurostar shuts down because a handful of customs workers at Gare du Nord decided to protest Brexit by striking — I had the chance to learn about the latest enhancements to the EcoVadis platform.
In Part 1 of this Spend Matters PRO research series, we shared some of the most recent capabilities that EcoVadis has embedded in its sustainability and ratings supplier management platform. Today, we turn our attention to explaining how EcoVadis fits in the broader supplier management and risk solutions landscape. (Hint: It is a complement to other solutions, but not a replacement for them, at least not yet.)
We will conclude our series with a look at the EcoVadis solutions roadmap and landscape in the coming weeks with specific recommendations on what it means for current and future customers who are likely to also make investments in adjacent solution areas and need to think about the architectural "fit" of all these components together. But to answer that question, we first need to explore where EcoVadis sits today in the broader supplier management and supply/supply chain risk management technology and solutions universe?
This Spend Matters PRO research brief provides insight into all of the components that comprise the supplier management and supplier/supply chain risk management sectors. It then attempts to place EcoVadis, a sustainability and CSR specialist in vendor ratings and management, in the context of these two highly complex solutions markets. Our analysis includes detailed functional and requirements for each of these solution types.