Back to Hub
AI-Powered Tech Takes E-Procurement to the Next Level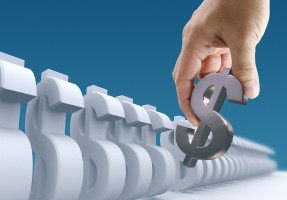 Imagine walking into a car dealership and the first question the salesperson asks you is, "How much do you want to overpay?" It's a ridiculous question, right? No one wants to pay more for a product than they absolutely have to. Yet, this is exactly what too many corporate buyers unwittingly do, every day.
While most procurement managers would likely concede that there was "room for improvement" in their organizations' MRO spending execution, few have the visibility and analytics capability necessary to accurately measure what their performance level truly is. If they did, my guess is they would be shocked at how often they overpaid for their indirect materials.
For example, when EqualLevel deployed a beta version of our AI-powered EqualLevel Savings AdvisorTM (ELSA) in a small sampling of customer programs last year, one implementation revealed that a whopping 40% of the items checked out by users were not the best price available. ELSA, part of a suite of cloud-based e-procurement solutions available from EqualLevel, uses advanced machine learning algorithms and a growing product information database to create a "digital shopping concierge." So, whether users are searching in an established marketplace, or returning items from a punch-out site, the in-Cart Optimization technology can identify lower prices for potential purchases and suggest substitute items. The machine learning capability of the ELSA tool also means that the solution becomes increasingly more effective over time, a stark contrast to many high-priced enterprise applications.
In my experience, the results of our test case are far from unique. The majority of organizations today still manage their procurement either manually or via outdated enterprise resource planning (ERP) or accounting software, according to the 2018 Procurement Insights report from PayStream Advisors. As a result, these corporate users often lack the time, tools and/or information resources to effectively manage their spend.
This is a huge lost opportunity for procurement departments to not only improve efficiency and rein in cost, but establish themselves as a valued contributor to their company's strategy. As competitive demands and economic volatility persist, the pressure to be more agile and efficient is only going to mount.
With a flexible, cost-effective e-procurement platform like the EqualLevel cloud-based solution, procurement managers can optimize the entire shop-to-pay process. The EqualLevel Marketplace consolidates punch-out and web storefront links into one cross-searchable marketplace, allowing users to comparison shop across remote online sites via a single, user-friendly interface. By integrating with suppliers via APIs, the EqualLevel solution can retrieve catalog information and pricing in real time.
There is little doubt that the future of procurement is digital. Newly-released research from The Hackett Group confirms that digital transformation is making it easier for procurement groups to "do more with less," and over the next two to three years, broad adoption of e-procurement technologies is expected to double. The time to upgrade your B2B policies and processes is now.
Visit equallevel.com for more information on how we can help take your e-procurement to the next level.
Orville Bailey is the CEO of EqualLevel Inc.
Related Articles
05/10/2018

07/07/2022

06/30/2022

05/23/2018

02/18/2019