Back to Hub
EcoVadis to Add Risk Mapping Tool, On-Site Audit Feature to Its Core CSR Rating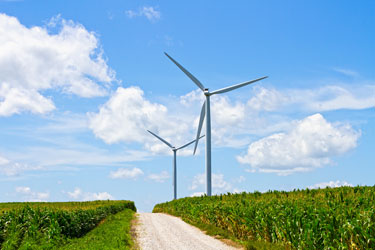 EcoVadis, a provider that rates businesses on sustainability and corporate social responsibility (CSR), announced Tuesday that it is expanding its capabilities with the new Sustainability Intelligence Suite, which will include "predictive risk mapping, performance signals and audit management."
"Sustainability is increasingly a critical lever for driving business value and a lens through which a company looks at risk," said Pierre-Francois Thaler, co-founder and co-CEO of EcoVadis, in the announcement. "As such, procurement and supply chain teams need a way to quickly evaluate and address supplier risk across all CSR concerns, and across their entire supply base.
"We've expanded our product suite with this need in mind. In addition to our core supplier ratings platform, teams now get holistic coverage for their supplier community in a central place, including broad visibility with risk mapping and on-site audit data management for those partners requiring high engagement. The complete solution allows companies to drive real performance improvements and ignite change."
EcoVadis detailed its new product suite with these descriptions:
EcoVadis IQ, a new vendor risk mapping tool that will be available later this year, leverages the EcoVadis database of ratings, and uses smart automation and analytics to screen the supply chain and map a company's supplier risk landscape across all key sustainability criteria. Procurement, risk and compliance teams can use these insights, which are based on a large volume of suppliers, to understand where their biggest risks lie, inform strategy, and optimize CSR assessments and performance improvements.
EcoVadis' new on-site audit management platform, EcoVadis Spotlight, digitizes the audit process from coordinating and scheduling to data capture, with standard templates for major audit providers and corrective action plan management. The tool equips teams to run comprehensive reports, share performance data and directly manage improvements with suppliers within the platform.
EcoVadis' core offering, EcoVadis Ratings, provides the deep sustainability and CSR assessments that the company is known for.
Spend Matters' founder and analyst Jason Busch got a look at the new products at the EcoVadis Sustain 2019 customer event in Paris this month. His PRO analysis of the product roadmap has detailed breakdowns of the features for EcoVadis IQ and EcoVadis Spotlight. And his analysis concludes with this:
"Many of these new roadmap areas (except support for on-site auditing), may appear extraneous for procurement users, especially given the broader portfolio of supplier management and supply chain risk solutions available in the market today. But for those customers and prospective customers looking to work with EcoVadis to build on the core of what it is used for today by putting CSR and sustainability at the very center of vendor and risk management efforts, these new and planned capabilities warrant additional investigation and consideration."
In previous Spend Matters PRO coverage on EcoVadis, we offered a recap and update on the provider's most recent capabilities and solution footprint — and an analysis of where EcoVadis fits into the broader supplier management and supply chain risk management landscape.