Back to Hub
Microsoft 365 Freelance Toolkit: Retooling How Enterprises Work (Part 1)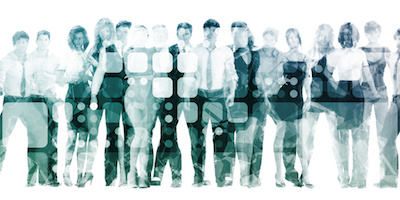 The extent to which large enterprises are using independent contract workers, including online freelancers, has been a Spend Matters' research interest for several years now. That interest has included the "what" and the "how" of what has been happening (including procurement's role in the process).
In December 2018, when we covered Upwork's partnership with Microsoft on the launch of the Microsoft 365 freelance toolkit, we recognized the event as one more step in the gradual alignment of enterprises and online freelancer marketplaces. But we barely skimmed the surface of what this toolkit actually is, how it came to be at Microsoft and how it could help other enterprises and their employees.
At that time, we reported that the Microsoft 365 freelance toolkit builds on Microsoft clients' "existing technology investments and provides tools, templates and best practices that help enterprises launch, execute and manage freelance programs at scale." And technology-wise, the toolkit consists of "built-in product features and integrations with Microsoft Power BI, Teams, SharePoint and Flow" that "guide enterprises through the freelance engagement process."
This Spend Matters PRO series will take a closer look at the Microsoft 365 freelance toolkit, clarifying what it actually is, how it emerged and took shape, almost spontaneously, as a part of a bottom-up yet multidisciplinary process (which included HR, legal and even procurement as key players). The series will share insights into this two-year process based on our discussions with key managers at Microsoft and Upwork.
In Part 1, we draw on our discussion with Paul Estes, the Gig Economy strategy lead at Microsoft and the product lead of the Microsoft 365 freelance tool kit initiative. In Part 2, we talk with Chad Nesland, Microsoft's director of strategic sourcing and the procurement lead in the initiative. And in Part 3, we incorporate our discussion with Eric Gilpin of Upwork Enterprise, Microsoft's launch partner. We wrap up with our overall analysis of the Microsoft 365 freelance toolkit journey and potential implications for other large enterprises and their procurement organizations.