Back to Hub
Commodities Roundup: Iran Steel, Section 232 Challenge Rejected, Copper Booms and GM Invests $300M in Electric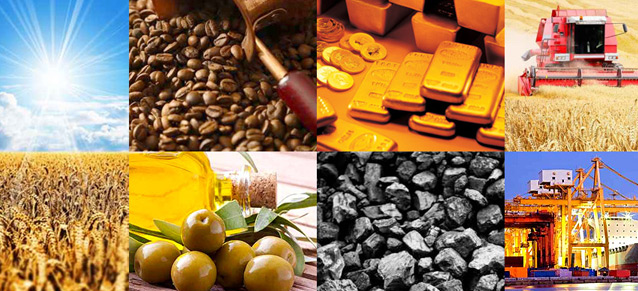 For the buyers and category managers out there, especially those of you deep in the weeds of buying and managing commodities, here's a quick rundown of news and thoughts from particular commodity markets.
From price movements to policy decisions, we scour the landscape for what matters. This week:
Indian Steelmakers Grapple with Iranian Steel Supplies
Supplies of steel from Iran are making their way to India, much to the chagrin of Indian steelmakers already grappling with imports from the Association of Southeast Asian Nations (ASEAN).
However, due to U.S. sanctions discouraging business dealings with Iran, the steel is coming to India via a third source: the U.A.E.
"The Indian steelmakers' allegation was that the spike in steel imports — for which the country of origin is usually listed as U.A.E. — is the result of steel that was actually manufactured in Iran," MetalMiner's Sohrab Darabshaw explained.
"The (Indian Steel Association) has said there was a five-fold increase in steel shipments to India that could be traced back to Iran. The ISA is now worried that if India continues to accept Iranian steel, it could face some retaliatory action from the U.S. for sanction violations."
CIT Rejects Challenge to Section 232
A lawsuit filed last summer regarding the constitutionality of the President Donald Trump's Section 232 authority — that is, the ability to impose tariffs on imports deemed injurious to the U.S.'s national security — was struck down this week by the U.S. Court of International Trade.
The plaintiff in the case, the American Institute for International Steel, has said it will appeal the ruling.
While the three-judge CIT panel expressed some reservations about the "gray area" of the Section 232 statute, it ultimately relied on the precedent of a previous challenge to the statute in the 1976 case Fed. Energy Admin. v. Algonquin SNG Inc.
Copper on a Run
The copper price has been making gains in recent months despite poor forward indicators, MetalMiner's Stuart Burns explained this week.
"Copper's strength is somewhat harder to fathom when set against the backdrop of generally poor forward indicators," Burns wrote.
"PMI numbers in the world's largest consumer, China, fell below 50 into contraction territory in December and stayed there in January," according to Reuters, with those of Germany not looking much better. Both picked up a little in February but were hardly bullish."
Contained in the copper story is an expectation from some camps that an imminent rise in electric vehicle growth will fuel copper demand.
"The argument goes: the introduction of far stricter carbon dioxide emissions limits that will kick in next year in Europe — coming on the heels of consumers turning away from diesel after Volkswagen's pollution-cheating Dieselgate scandal, which has hit demand for diesel-powered vehicles — means manufacturers have no alternative other than to move into electric cars en masse," he continued.
Of course, like any product, it remains to be seen if the electric vehicle revolution will take off so smoothly and ubiquitously in such a way that copper will benefit.
Copper Deficit Estimated at 390,000 Tons in 2018
According to the International Copper Study Group, the global copper market posted a deficit of about 390,000 tons last year.
U.S. mine output fell 10% last year, according to the report. Global copper mine production, however, increased an estimated 2.3% last year.
Chilly February for U.S. Housing Starts
February proved to be a not-so-active month for U.S. housing starts, according to a joint report from the Census Bureau and the Department of Housing and Urban Development.
Per the report, February housing starts were down 8.7% from January and were down 9.9% compared with February 2018.
So far this year, January and February housing starts were down compared with the equivalent months in 2018.
GM Announces $300M Investment
Less than a week after being the subject of another critical tweet from President Donald Trump, General Motors announced it will be investing $300 million toward production of a new Chevrolet electric vehicle at a plant in southeast Michigan.
The new electric vehicle will be produced in Orion Township, Michigan, at the same plant that produces the Bolt EV.
Earlier this month, Trump criticized the automaker for its decision to idle its Lordstown Assembly plant in Ohio (part of several idlings and a 15% workforce reduction announced in November 2018).
Global Crude Steel Production Rises 4.1%
According to the World Steel Association's monthly production report, February crude steel production increased 4.1% year over year.
Global production reached 137.3 million tons in February, up from 131.9 million tons in February 2018.
U.S. steel production increased 4.6% year over year, while China's production increased 9.2% year over year for the second straight month.
U.S. Finished Steel Import Market Share Jumps to 25%
Sticking with steel, U.S. steel imports picked up in January, accounting for 25% market share, according to a recent American Iron and Steel Institute report.
The 25% market share marks a significant jump from the previous month, when it stood at 19%. Finished steel import market share last reached 25% in May 2018.
For example, according to the report, imports of reinforcing bars in January increased 241% compared with December 2018.