Back to Hub
Commodities Roundup: Excess Steel Policy, Rio Tinto's Force Majeure, Shipping Costs Rise, Auto Sales Slump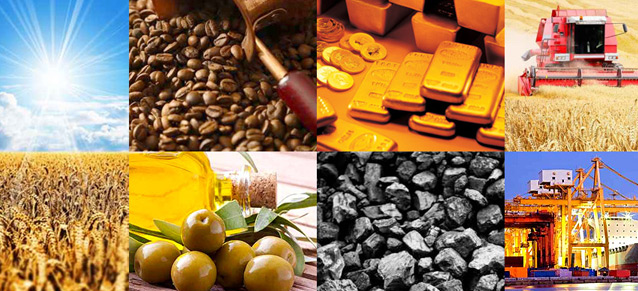 For the buyers and category managers out there, especially those of you deep in the weeds of buying and managing commodities, here's a quick rundown of news and thoughts from particular commodity markets.
From price movements to policy decisions, we scour the landscape for what matters. This week:
EUORFER Wants Mandate Extension for GFSEC
The European Steel Association (EUROFER) has called for the extension of the mandate for the Global Forum on Steel Excess Capacity (GFSEC).
The GFSEC was formed in 2016 by G20 leaders at a summit in China with the goal of forming policies to tackle global excess steel capacity.
The forum's mandate is set to expire in November.
Rio Tinto Declares Force Majeure After Cyclone Veronica
Miner Rio Tinto declared force majeure on some contracts after Tropical Cyclone Veronica damaged a port facility on Australia's west coast.
Veronica battered the northwestern coastline of Australia, damaging the Cape Lambert "A" port facility.
Combined with the impact of a January fire at the port, the aggregate impact on iron ore production amounts to 14 million tons, according to Rio Tinto.
Sumitomo Metal Mining Co. Releases FY '19 Guidance
Japan's Sumitomo Metal Mining released production guidance for fiscal year 2019, which called for production of 420,000 tons of electrolytic copper, a 0.8% decline from FY 2018's copper output.
The company's nickel production is expected to hit 62,600 tons, down 3.5% from FY 2018 production.
Shipping Costs Rise
Businesses will have to grapple with rising costs of transportation, marking yet another challenge as economies around the world are beginning to slow (or showing signs of slowing).
MetalMiner's Stuart Burns noted that shipping lines are raising their rates, but transit times are not going down — in fact, they are going up.
"Overcapacity put shipping lines' margins under pressure and high oil prices resulted in rising bunker fuel bills," Burns wrote this week.
"The lines responded by adopting slower sailing speeds to save fuel. Lines also blame the war against emissions, but the International Maritime Organization's (IMO) new low sulfur regulations won't take effect until January 2020, so the impact last year was minimal.
"However, when fully implemented, it means carriers will have to reduce emissions by 85%, mostly by adopting low-sulfur fuel or fitting flue scrubbers, thereby increasing costs either way."
U.S. Auto Sales Fall 2% in Q1
The U.S. auto market cooled to start the year, with sales down approximately 2% compared with Q1 2018.
General Motors saw its first-quarter sales fall 7% year over year, while Ford Motor Co.'s sales fell 1.6%. Fiat Chrysler sales were also down 7%.
Honda sales increased 4.3%, while Nissan's fell 7.2%.
Auto Headwinds
Speaking of the automotive market, Burns delved into the many challenges that automakers face, particularly in the European market amid its shift away from diesel.
"The swing from diesel engines has hit European producers hard, as the region had been heavily biased toward the economical but historically carbon particulate polluting oil burners," Burns explained.
"Some manufacturers, like Jaguar Land Rover, were more heavily dependent on the sale of diesel engines than others, and had relatively little to offer as an alternative. Big SUVs powered by petrol or electric engines have not been big sellers in Europe, so manufacturers' lineups have been limited."
Like in the U.S., European auto sales have also been slow, with sales declines last year for Fiat Chrysler, Ford, Volkswagen and Nissan, Burns noted.
As Burns notes, slowing sales growth in a "mature" market — like Europe or the U.S. — is not necessarily a surprise, but slowing emerging-market sales growth is something different.
"Consumers in faster-growing emerging markets exist in a different dynamic; as such, we are used to seeing strong year-on-year growth in places like China," he said.
"But last year auto sales there suffered their first decline in nearly three decades, falling 4.1% from 2017 year to 23.7 million, according to the AFP.
"This year has gotten worse, as sales of SUVs, minivans and sedans plunged 17.5% from a year earlier to 3.2 million in the first two months of 2019, according to the China Association of Auto Manufacturers. Total vehicle sales, including trucks and buses, fell 15% to 3.8 million units."