Back to Hub
Commodities Roundup: Aluminum Semis, Cobalt Futures and Auto Emissions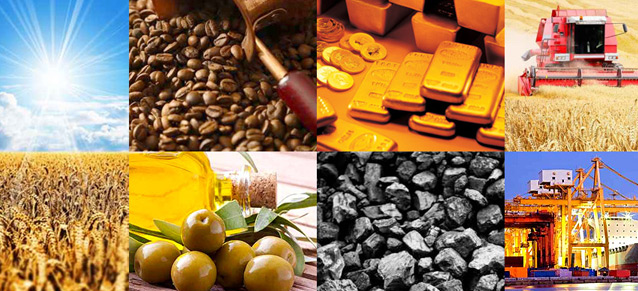 For the buyers and category managers out there, especially those of you deep in the weeds of buying and managing commodities, here's a quick rundown of news and thoughts from particular commodity markets.
We scour the landscape for what matters — from price movements to policy decisions. This week:
Aluminum Semis Make Gains
Despite LME aluminum prices generally trending flat of late, semi-finished aluminum products made price gains over the past month, MetalMiner's Belinda Fuller noted.
In general aluminum news, the aluminum price peaked in late March after Norwegian firm Norsk Hydro was hit by a cyberattack, injecting supply concerns into the aluminum market.
Future of Cobalt Futures
Fuller also delved into LME cobalt futures, speculating whether they could be set for a record volume year.
"One reason for the increased interest comes from the metal's uses in advanced applications, such as in aerospace and biotech. Interest also surged due to cobalt's use in electric vehicle (EV) automotive battery production," she wrote.
"In addition to strong demand, the supply portion of the cobalt story has also spurred price volatility. Cobalt comes from the Democratic Republic of the Congo (DRC), where a majority of the world's cobalt is mined."
The LME cobalt contract, which launched in 2010, saw a spike in volume in 2016, Fuller added. In addition, a new contract pegged to Fastmarkets' standard-grade cobalt price has been launched, although it may take some time before it proves effective as a hedging mechanism.
Stainless Prices Flat
Prices of stainless steel held relatively flat over the last month, Fuller noted in her Stainless MMI report this week.
Meanwhile, LME nickel prices also traded mostly sideways after hitting a six-month high in early March.
SHFE nickel prices made gains as China's Manufacturing PMI posted its strongest performance in March since July 2018.
Speaking of China, Fuller notes the depressive impact of pig nickel iron on nickel prices.
"The availability of cheaper pig nickel iron — an innovation created in China, which uses laterite nickel ores instead of pure nickel — helps mitigate nickel price increases by serving as an alternative to standard nickel as an input in stainless steel production," Fuller explained.
"In order to produce pig nickel iron, raw material, in the form of nickel laterite ore, generally must be sourced from outside of China, with Indonesia and the Philippines accounting for most nickel laterite ore production globally.
"The mining of nickel laterite ore reserves out of Indonesia increased quite a bit as a result, with several notable Chinese joint ventures in operation or planning operations within Indonesia."
Putting Fines in the Rear-View Mirror
MetalMiner's Stuart Burns wrote this week about Europe and its emissions laws, which are well-intentioned but, in some cases, structurally flawed.
"Carmakers can pool the emissions from models across their range in order to achieve an average below this level to avoid fines," Burns wrote. "For example, Volkswagen can offset lower emissions models from their VW, Seat and Skoda ranges against those from higher emission models made by Porsche and Audi cars.
"It's a debatably acceptable compromise. Ultimately, it does little to increase incentives to improve gas-guzzling, top-of-the-range models, but it does satisfy the EU's objective to reduce average new car emissions, and so still offers an incentive for the improvement of small- and medium-size models and the rollout of electric vehicles."
In that vein, Fiat Chrysler has agreed to pay hundreds of millions of euros to Tesla so the electric vehicle maker's products can be counted among the former's fleet, thus avoiding being hit by hefty fines.
Lynas Mulls Options Amid Regulatory Pressure in Malaysia
Australian rare earths miner Lynas Corp. — the biggest rare earths miner outside of China — has struggled in the face of increased regulatory requirements from the Malaysian government, where the company operates.
The Malaysian government previously imposed two conditions for the miner's license renewal related to the disposal of two types of waste (the miner's license is set to expire in September). The miner has indicated it will not be able to comply with the conditions by the deadline.
As such, Lynas is considering initial ore processing operations near its Australian mine, should the situation in Malaysia prove unsolvable.
Lynas recently rejected a $1.5 billion takeover bid by Australian conglomerate Wesfarmers.
Cobalt Mining in Missouri
The EPA recently announced it reached an agreement with Missouri Mining Investments LLC, which could open the door to cobalt mining at an old lead mining site in Missouri.
"Missouri Mining Investments plans to begin cobalt mining at the mine upon completion of the cleanup," the EPA said in a prepared statement. "Under EPA oversight, Missouri Mining Investments will conduct supplemental characterization work, prior to developing a more detailed plan to consolidate and cover mine waste and contaminated soil at the site, and remove contaminated sediments from the Metallurgical Pond and other surface water ponds and streams within the property boundary."
The EPA placed the Madison County Mines Superfund Site on the National Priorities List in 2003, making it eligible for cleanup under the Comprehensive Environmental Response, Compensation and Liability Act.