Back to Hub
From Watch to Know in 2019: Corcentric on a Mission to Optimize Procurement, Payables and Billing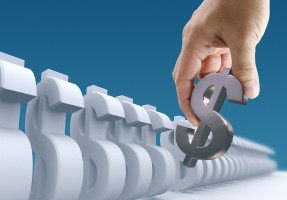 Each year, some companies on Spend Matters' 50 Providers to Know list and the list of 50 to Watch honorees here in the Spend Matters Almanac push themselves beyond simply a standout performance.
They earn the recognition that they are not only bringing innovation into procurement organizations but also leading the charge to change the way we do business for the better. These are the providers who shifted from Watch to Know in 2019, like Corcentric.
To learn more about these providers, we reached out to a few such cases in our 2019 50/50 lists, asking how they've changed over the years and what differentiates them from the competition. Today's Q&A features Corcentric President and COO Matt Clark.
Spend Matters: In case our readers aren't fully familiar, can you give us a one-sentence summary of what your company does?
Matt Clark: Corcentric helps companies free up working capital and reduces expenses so they can fuel more growth — we do this by optimizing procurement, payables and billing.
How has your company changed since it was first named a Provider to Watch? What is the biggest lesson you have learned?
Since first being named a Provider to Watch in 2017, Corcentric has continued to expand on its core competencies but also to expand the portfolio of solutions we can deliver to our customers. It's been busy around here — we have unified AmeriQuest Business Services under the Corcentric name, completed a number of high-profile partnerships and acquisitions, and secured a $200 million senior credit facility to fuel our growth. What we're seeing is that an increasing number of companies are recognizing the value of a holistic approach based in digital technology to managing their entire source-to-pay process. Perhaps the biggest lesson is that technology will keep moving forward and companies that want to succeed must accommodate that, in some way, in their organizations, or they will fall behind. We are positioned to support the implementation of technology to organizations that are just beginning to understand the benefits, as well as those that will require more sophisticated systems. It's an exciting time.
What are your two or three best features or services that make you a Provider to Know?
In terms of tangible features, I'm really proud of our e-payables solution, which provides dashboards with complete visibility into spend with real-time data. The result is better management of working capital and improved efficiency and processing time. And, of course, our spend management experts support best-in-class organizations in optimizing their procurement and sourcing capabilities and achieving more value from their supply base. What makes us a Provider to Know is that we continue to keep our ears to the ground as to what our customers truly need — and we have a comprehensive solution set that we can right-size to fit the needs of businesses of all sizes. Corcentric is becoming a company who can provide all of the services and solutions a customer needs. They no longer need to get bogged down with different providers fulfilling different needs across the transformation journey in a disorganized and typically expensive way. We can provide more of a one-stop shop. The solutions we provide are intended to not only help companies make sure they buy smart and effectively but to achieve a level of functionality that enables them to realign resources toward strategic initiatives.
How are you thinking about your competitive landscape? How are you differentiating yourself from other Providers to Know in the industry and upstarts on the Watch List?
The competitive landscape is very interesting in that so many solutions are out there for an area of the business that altogether still flies under the radar in many ways. It's very exciting to be a part of the solution community at a time when so many of our peers and competitors are coming up with innovative and deep-cutting ways to solve perennial business challenges. For us, we know we will be successful by focusing on what our customers need, helping them understand their capacity for change and developing best-fit solutions with our native capabilities and through partners. Our priority is, and always will be, our customers. And our competitive advantage comes from helping our customers realize a competitive advantage.
Where do you see the procurement sector going in the next several years, and how is your company helping organizations through that?
Data visibility is the greatest untapped potential for every back office — and that's across industries. This is especially important in the procurement sector. We're starting to see more widespread adoption of collaborative technologies amongst suppliers, buyers and solution providers. Internally, procurement and finance need to work together. Externally, buyers and suppliers must join forces. At the center of it all is technology, which is evolving at a rapid pace and enabling that collaborative approach. In addition, building digital supply networks and diversifying software solutions are going to be pivotal to enabling that collaboration. A digital supply network accumulates data on crucial elements of the procure-to-pay cycle, like the status of invoices and supplier payments, procurement pricing, payment terms and discounts. As an example of the need to diversify software solutions, one size does not fit all when it comes to electronic payments. To break down the barriers some suppliers may put up to avoid accepting digital payments, financial services players, and corporate buyers need to make it as easy as possible for vendors to accept an electronic payment. The right provider can facilitate each step of the transaction process. That's what we do, every day. Because of the solutions we have developed and the expertise that we leverage, Corcentric is perfectly positioned to optimize the functionality and benefits along the entire source-to-pay continuum.