Back to Hub
Microsoft 365 Freelance Toolkit: Retooling How Enterprises Work (Part 4)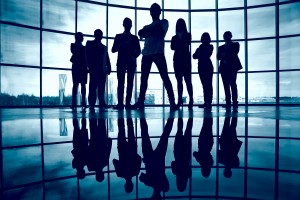 Previously in this series, we took a deep look into the Microsoft 365 freelance toolkit: what it is, how it organically took shape inside of Microsoft and how the supplier/partner collaboration with Upwork established a complete set of enterprise-grade, full lifecycle source-to-pay capabilities for the engagement of remote/online freelancers.
— In Part 1, we took a "product development perspective," focusing on and explaining the toolkit itself. In addition, based on our interview of Paul Estes (Gig Economy strategy lead at Microsoft and the product lead of the Microsoft 365 freelance tool kit initiative) we also looked at how the toolkit was conceived and how it evolved from a set of internal of capabilities at Microsoft into a new solution for Microsoft customers.
— In Part 2, we took a "procurement perspective." Based on our interview of Chad Nesland (Microsoft's director of strategic sourcing and the procurement lead in the Microsoft Gig Economy initiative), we looked at how procurement, from the very start 2 years ago played a key enabling role in the cross-functional team and process that guided the evolution of the toolkit from idea to customer solution.
— In Part 3, we took a "partner/supplier perspective." Based on our interview of Eric Gilpin, (SVP at Upwork Enterprise), we looked at the Microsoft 365 freelance toolkit coupled with the capabilities of Upwork Enterprise. We also examined Upwork's role as a strategic supplier/partner, what Upwork brought to the table and what the partnership has meant for Upwork itself.
In this briefing, Part 4, we step back and take an analyst's perspective on the Microsoft 365 freelance toolkit and Upwork partnership, offering our observations and potential insights for procurement and HR practitioners as well as other executives/managers who are grappling with how to address and optimize the use of freelance talent in their organizations. Taking things up a level of abstraction, we provide a more comprehensive business context; we highlight and discuss a number of important aspects of the Microsoft 365 freelance toolkit and the more comprehensive solution that includes Upwork Enterprise; and we suggest what possible opportunities and considerations executives/practitioner could encounter down the road.