Back to Hub
Commodities Roundup: Steel Production, Ocean Freight Rates, Section 301, Truck Maker Talks Tariffs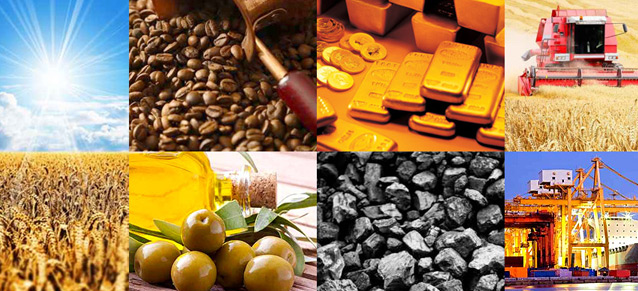 For the buyers and category managers out there, especially those of you deep in the weeds of buying and managing commodities, here's a quick rundown of news and thoughts from particular commodity markets.
We scour the landscape for what matters, from price movements to policy decisions. This week:
Copper Production Flat in January
According to the International Copper Study Group, global copper mine production in January was flat on a year-over-year basis.
Copper production declines in Chile and Indonesia offset gains in Peru, Australia, China and Mongolia.
Global Steel Production Rises 4.9%
The World Steel Association reported global steel production in March ticked up 4.9% year over year.
March production hit 155.0 million tons, while first-quarter production reached 444.1 million tons (marking a 4.5% increase compared with Q1 2018).
After a record-setting 2018, China's production continues to chug along this year. In March, China's production moved up 10% year over year, as winter production curbs came to an end in many places around the country.
In the U.S., now over a year on from imposition of the Section 232 tariff on imported steel, steel production continues to grow. U.S. production in March jumped 5.7% year over year, at a capacity utilization rate of 81.9% for the year through April 20.
U.S. Housing Starts Fall Again
After a tough February for U.S. housing starts, starts fell once again in March.
The U.S. Census Bureau and Department of Housing and Urban Development reported March starts fell 0.3% from the previous month and 14.2% from March 2018.
Ocean Freight Rates on the Rise
MetalMiner's Stuart Burns took a look at the shipping industry, where costs are set to rise as shipping lines scramble to comply with environmental regulations.
"The International Maritime Organization's (IMO) Jan. 1, 2020, deadline for shipping companies to use low-sulfur (0.5% max) fuel has been on and off in the news for months, but without much interest from those outside the industry or the environmental organizations that lobbied for its introduction," Burns explained.
"But now, with the deadline just months away, the implications are becoming more apparent. Shipping lines are scrambling to fit scrubbers, but some are finding they have left it too late."
It takes about six weeks to retrofit a scrubber, Burns notes; as a result of the scramble to retrofit the scrubbers, 4.4 million TEU of capacity is being taken out of service this year, contributing to the worst on-time performance by carriers on the Asia-U.S. trades since 2012, according to JOC.
Miner Glencore Reports Q1 2019 Production
Glencore recently reported its Q1 production results, which included a 7% year-over-year dip in copper and a 56% year-over-year jump in cobalt.
The miner's zinc production increased 8% year over year, while nickel production fell 10%.
36 Countries Make USTR Watch Lists for IP Violations
The United States Trade Representative released its annual Section 301 special report, which details the state of intellectual property protection among the U.S.'s trading partners.
The Trump administration deployed Section 301 of the Trade Act of 1974 last year to apply a total of $250 billion worth of tariffs on a wide variety of imports from China, which the U.S. alleges has long engaged in unfair trade practices, from forced technology transfer to intellectual property theft.
The report identifies 36 countries for the USTR's Priority Watch List or Watch List, as countries deemed to be engaging in unfair trade practices (including IP infringement).
The report also lists a total of 58 online or physical markets under a Notorious Markets List for their role in distribution of counterfeit products.
NASA Blames Aluminum Supplier
NASA recently announced it had uncovered why two rockets failed to reach orbit upon launch in 2009 and 2011: faulty materials from aluminum manufacturer Sapa Profiles Inc.
"NASA Launch Services Program (LSP) investigators have determined the technical root cause for the Taurus XL launch failures of NASA's Orbiting Carbon Observatory (OCO) and Glory missions in 2009 and 2011, respectively: faulty materials provided by aluminum manufacturer, Sapa Profiles Inc. (SPI)," NASA said in a release.
"LSP's technical investigation led to the involvement of NASA's Office of the Inspector General and the U.S. Department of Justice (DOJ). DOJ's efforts, recently made public, resulted in the resolution of criminal charges and alleged civil claims against SPI, and its agreement to pay $46 million to the U.S. government and other commercial customers. This relates to a 19-year scheme that included falsifying thousands of certifications for aluminum extrusions to hundreds of customers."
According to NASA, the launch failures led to more than $700 million in losses.
Podcast: Truck Maker Talks Tariffs
Matt Marthinson, VP of Supply Chain at JB Poindexter & Co., Inc. lets MetalMiner podcast listeners in on how an established transportation industry manufacturer with significant exposure to commodity risk views the tariff landscape, both now and into 2020.
Listen in to the full conversation with MetalMiner Executive Editor Lisa Reisman on her podcast series, "The Maker-to-User Trend in the Time of Tariffs."