Back to Hub
Commodities Roundup: Climate Change, Auto Sales and the Platinum-Palladium Spread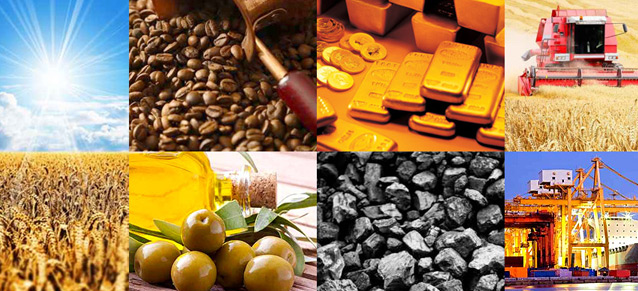 For the buyers and category managers out there, especially those of you deep in the weeds of buying and managing commodities, here's a quick rundown of news and thoughts from particular commodity markets.
We scour the landscape for what matters, from price movements to policy decisions. This week:
Climate Change and Innovation
MetalMiner's Stuart Burns delved into innovation as climate change takes hold, particularly in light of the British government's proposal to strengthen an already tough carbon emissions target.
"True zero emissions represent a significant challenge, whatever politicians may say," Burns wrote.
"It will require a sweeping overhaul of energy use, from homes to transport to even what we eat. It involves a pledge to phase out diesel and electric cars by 2040, quadruple energy supplies from low-carbon sources such as renewables and supplement a hydrogen economy where natural gas is currently used (80% of British homes are reliant on natural gas for heating and/or cooking).
"Heavy carbon-emitting industries will have to adopt carbon capture technology, which has to date proved less than satisfactory and expensive to operate. Nevertheless, the government has already invested some limited funds in pilot projects and has undertaken to do more."
U.S. Auto Sales
Some automakers reported U.S. sales for April earlier this month (General Motors and Ford have switched to a quarterly reporting schedule).
Fiat Chrysler reported a 6.1% year-over-year sales decline, while Honda edged up 0.1% and Nissan jumped 9%.
Toyota sales dropped 4.4% on a volume basis (8.6% on a daily selling rate basis), while Hyundai sales edged up 1%.
U.S. Construction Spending
U.S. construction spending dipped 0.8% in March compared with March 2018, according to Census Bureau data released this month.
In addition, billings contracted for the first time in over two years, as tracked by the American Institute of Architects' monthly Architecture Billings Index (ABI). The March ABI came in at 47.8 (anything below 50 indicates contraction in billings), down from 50.3 the previous month.
Aluminum Prices Trend Downward
As Belinda Fuller noted in her monthly Aluminum MMI report, LME aluminum prices trended downward throughout April, falling back to January levels.
"Aluminum has been caught up in the general negative pricing momentum industrial metals saw during the past few weeks, as the dollar showed strength," Fuller explained. "As the dollar strengthens, metal prices tend to weaken. However, if demand conditions deteriorate, the price declines could stick, or the price could continue to move sideways on weakened demand."
Sideways Copper
Meanwhile, copper prices are in a bit of a holding pattern of late.
"At best, the price is stuck trading in a sideways band at the moment," Fuller explained.
"From a technical perspective, it appears that we may have recently seen the completion of what is called a 'short-term double-top' type of formation — albeit a fairly short and flat one — which indicates further price declines (see points A and B)."
Unlike aluminum and other industrial metals, though, copper managed to hold on to some of the price gains it made earlier this year, Fuller noted.
Palladium, Platinum Trade Places
Historically, platinum has traded at a premium to palladium, but that trend has reversed over the last year and a half.
This past month, however, that trend reversed once again, this time seeing the platinum price ticking up 4.5% and palladium falling 2.6%. It remains to be seen if the palladium-platinum spread will continue to narrow, or if this past month's performance constituted a short-term blip in an otherwise pro-palladium narrative.