Back to Hub
U.S. to drop its Section 232 tariffs on metal from Canada and Mexico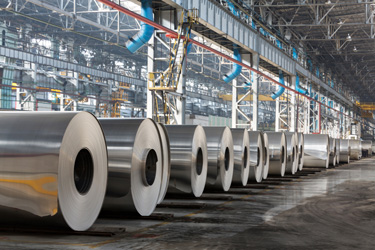 The U.S. plans to drop its Section 232 tariffs on industrial metals from Canada and Mexico that were instituted as a national security measure, The Washington Post and Politico are reporting Friday.
The move clears the way for the new North American trade deal — the USMCA — that was proposed last year but has not been ratified.
"Citing national security considerations, the Trump administration imposed tariffs on steel and aluminum in March 2018 in response to what the U.S. called a flood of excess Chinese commodities onto global markets," the Post reports. "The administration blamed Chinese overproduction for depressing global steel and aluminum prices, driving many U.S. mills out of business.
"In talks over eliminating the tariffs, U.S. officials at first tried to get their North American partners to accept quotas on their steel and aluminum shipments. But both Canada and Mexico, neighbors and close U.S. allies, had bristled at being labeled national security dangers and rejected that demand."
Politico reports that the steel and aluminum tariffs of 25% and 10%, respectively, will be gone within 48 hours, according to a Canada-U.S. announcement. In exchange, Canada and Mexico will end the retaliatory tariffs they had imposed on scores of U.S. products, many of them agricultural goods, Politico said. Canada had tariffs on more than $12 billion in U.S. goods, while Mexico had established similar penalties against more than $3 billion in American exports, Politico reports.
The Post reports that the latest deal "calls for Mexico and Canada to adopt tough new monitoring and enforcement measures to prevent Chinese steel from being shipped to the U.S. via their territory."