Back to Hub
Beeline vs. Coupa Contingent Workforce: Temp Staffing/VMS Head-to-Head Comparison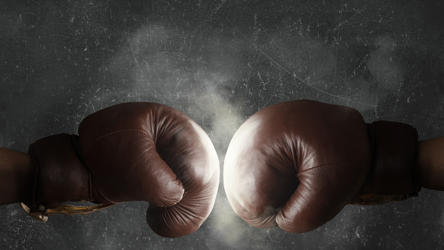 The market for vendor management system (VMS) solutions has undergone two major structural shifts over the last few years.
At the end of 2016, Beeline shrank the total pool of available vendors when it merged with IQNavigator, creating the largest independent, pure play contingent workforce and services procurement technology provider by a significant margin. The two VMS solutions — now a single entity under the Beeline brand — are being converged and replatformed into a unified offering (BeelineOne) while developing innovative approaches to external workforce sourcing and management requirements. Facilitating this effort is the private equity firm New Mountain Capital, which acquired Beeline in July 2018 and has been working to strengthen Beeline's competitive positioning, especially against the VMS market's largest offering, SAP Fieldglass.
But in late 2018, a new competitive threat emerged, one that could turn the current "Big 2" VMS provider dynamic back into a "Big 3." This of course was Coupa's acquisition of DCR Workforce, which catapulted the source-to-pay suite provider (and arch competitor with SAP Ariba) into the top tiers of contingent workforce and services procurement technology capability. Coupa has branded the current and eventually integrated and replatformed capabilities as Coupa Contingent Workforce (CCW). While Coupa previously did provide baseline support for contracted-SOW services through its Services Maestro module, the acquisition allows Coupa to expand its offering and provide the same range and types of capabilities that would generally be found in leading VMS solutions. Even as the full integration of the acquired DCR capabilities will take time, CCW already poses a competitive threat to the likes of SAP Fieldglass (recently consolidated with SAP Ariba and SAP Concur in the newly formed SAP Intelligent Spend Group) — and, of course, Beeline.
The rapid evolution of the "new" Beeline and Coupa's surprise leap into the upper tiers of the VMS market raises the question: How do the two vendors stack up in a head-to-head bout? After all, competitive matchups between the two are already becoming a more frequent event, and both help set the average functional benchmark score in Spend Matters' Q4 2018 Temp Staffing SolutionMap. (The Q4 results are labeled Coupa but look specifically at the DCR solution pre-acquisition because the integrated Coupa-DCR solution is still pending and has not been reviewed for SolutionMap.)
Join us in this unfiltered SolutionMap results analysis from our Q4 2018 dataset, along with the commentary of the Spend Matters analyst team. Bear in mind, the scores/ratings in this analysis are now approximately 9 months old, and some of the score differentials may have changed — however, we have no reason to believe significantly.
These "Head-to-Head" reports share the insights of each quarterly SolutionMap report for SolutionMap Insider subscribers, providing unique comparative cuts of SolutionMap benchmark data along with the trademark quips that Spend Matters was better known for in its early years. So buckle your seat belt, prepare for some real data and expect a few sparks to fly as we pit Beeline and Coupa against each other in the vendor management system evaluation ring.
Not yet an Insider member? Here's a preview: In certain temp staffing categories — which include Supplier Management, Candidate Evaluation/Selection/Submissions, Change Order Management, Engagement Management, On/Off-boarding, Rate Management, Requisition Creation and Approvals, Time and Expense and Worker Compliance — Beeline convincingly comes out on top. In others, it's darn close, with Coupa coming out on top, or the two achieving a statistical tie. And in at least one area, Beeline delivers an unquestionably superior score.
Overall, the results suggest that the right solution will vary based on different organizational requirements. There's no debate that VMS/temp staffing selection processes will reward procurement organizations that tailor provider selection to their specific needs.
Beeline and Coupa: Best-Fit Personas
Beeline and Coupa deliver above-average performances from a benchmark perspective in the Q4 2018 SolutionMap for Temp Staffing. Both Beeline and Coupa score in the Value Leader quadrant (upper right) for all three SolutionMap personas and, as such, are recommended vendors in the most common selection environments.
Beeline's scoring by persona for the Q4 2018 Temp Staffing SolutionMap
Coupa's scoring by persona for the Q4 2018 Temp Staffing SolutionMap
The two vendors are often in a statistical dead heat for high-level, functional-category raw scoring (see table and chart below). However, Beeline's extensive, mature global capabilities clearly differentiate it based on Global persona-weighted score.
Overall: How Do They Stack Up?
When considering the raw (not-persona-weighted) Analyst scoring across the approximately dozens of areas that comprise the results of the Temp Staffing SolutionMap RFI and comparing this with other providers in the SolutionMap analysis, both Beeline and Coupa generally perform above the benchmark. In certain cases, one of the providers is the highest performing technology vendor even on a sub-category basis. And one even claims the honor of earning the extremely rare score of "5" in a subarea — an accomplishment in and of itself.
High-level Functional Categories Where
Providers Scored at or Above Benchmark
Overall, here's how the two providers stack up, area by area, compared to both each other and the average benchmark. (Coupa delivers a higher average raw score, across all functional categories, than Beeline overall — but only by the slightest of margins.)
Note: The precise scoring is intentionally blinded, but the bar length is representatively accurate based on the underlying raw (unweighted) scores.
In the Functional Weeds: How Do They Stack Up?
It's critical to take a detailed look at how Beeline and Coupa perform on a sub-functional basis in the Temp Staffing SolutionMap, as there is significant variance between the two in many categories (and subcategories).
| | | | |
| --- | --- | --- | --- |
| | Beeline stands out for | Coupa stands out for | Beeline/Coupa tie for |
| Supplier Management | Supplier Portal/ Communications and Routing Rules (Pre-Selected Candidates) | Contracting and Supplier Info (Vetting) | Supplier Info (Grouping and Tiering), Routing Rules (Distribution), Supplier Onboarding, Supplier Performance Management, Routing Rules (Receipt) and Routing Exceptions. |
| Candidate Evaluation and Selection | Resume/Profile. | Evaluation and Candidate Selection. | Program Management, Interview Support and Evaluation. |
| Candidate Submissions | | Submission Rules. | Resume/Profile. |
| Change Order Management | | Budget Changes. | Non-budget Changes (Tolerances and Rules) and Non-budget Changes (Pre- and Post-Engagement). |
| Engagement | Compliance Management. | | Assignment, Monitoring (Alerts and Notifications), Monitoring (History and Auditing) and Role Delegation. |
| On/Off-boarding | | Checklists. | Electronic Profiles and Post-Engagement Timecards. |
| Online Support and Help | | | Online Support and Help (Incomplete/Inaccurate Data), Online Support and Help (Guidance) and Online Support and Help (Error Messaging). |
| Rate Management | | Rate Management, the only subarea for this functionality. | |
| Requisition Creation and Approvals | | Requisition Status and Creation. | Approval Routing, Creation (General) and Creation (Configurability). |
| Time and Expense | | Timecard Submission and Monitoring (Status). | Timecard Approval, Role Delegation, Monitoring (Missing or Unapproved) and Shifts. |
| Treasury Management | | | Treasury Management, the only subarea for this functionality. |
| Worker Compliance | Worker Compliance (background checks, badging, etc.), the only subarea for this functionality. | | |
| Worker Evaluation | | | Worker Evaluation, the only subarea for this functionality. |
| Algorithmic/AI-driven Activities | | Searching and Matching Algorithms and Guided Insights/Decisions | Auto decisions, workflows, triggers |
| Reporting/Business Intelligence | | Data Captured/Stored in Database, BI Solution Integration, Real-Time Intelligence, Spend Analysis | Data File Extraction, User-defined Extracts, User-defined Searches/Queries, Standard Reports, User-defined Reports, Specialized Dashboards, KPI Tracking, Third-Party Reporting Needs, and Deep Category Analysis |
| Technology | User Experience – Status, Standards, Conversational Systems, and Blockchain Support. | Data Technology and Management – Types of Data, User Experience (General), Mobile – Solution Scope, OCR, and Internet of Things (IoT). | On-Premise Software Option, Saas/Cloud and On-Premise Deployments, Data Technology and Management – Database, Data Technology and Management – "Big Data," Data Technology and Management – Data Dictionary, Data Technology and Management – Error Correction, Software Architecture/Platforms – Type/Stack, Software Architecture/Platforms – Programming Languages, Security, User Experience – Design, User Experience – Development Team, Access Control – Logins, Access Control – Single Sign-on, Access Control – Add Users, Access Control – Right/Roles, Access Control, Mobile – Solution roadmap, Mobile – Usage, Other Solutions, AI/Machine Learning – Application, AI/Machine Learning – Team, AI/Machine Learning – Roadmap and Blockchain. |
| Services | Implementation, System Integration – Customization, System Integration – Customization, Comprehensive MSP and Talent Curation. | Invoice Reconciliation. |  System Integration-Customization |
| Globalization – Localization | Stands out relative to Feature Scope/Roadmap. | Foreign Currencies – Multiple. | Program Support, Actively Supported, Interviews, Foreign Currencies – Conversion, Reporting, Payments, Pre-integrated Partners |
Findings Commentary
Beeline and Coupa Contingent Workforce go head-to-head at a time of unprecedented fluidity in the market segment for solutions that have long been termed "VMS" (i.e., essentially software solutions for managing temporary staffing suppliers and workers). Accordingly, we are likely to see a lot of change and maneuvering going on in the next few years, and it is not possible to predict where Beeline and Coupa will be in two years (both are immersed in significant integration and replatforming efforts).
Coupa is still fairly early in the process of subsuming the acquired DCR capabilities into its broad procurement/business spend management platform, including its new CLM capabilities with Exari (something that will take time and will be driven from a procurement S2P perspective).
Nevertheless, at this time, Beeline and Coupa — despite Coupa's start of the integration of its acquired DCR Workforce technology into its business spend management (BSM) platform — are in many ways functionally similar solutions.
Going forward, however, we can certainly expect increasing differences in how these solution providers broadly address market requirements for sourcing and managing contingent workforce and services (including using new technology and encompassing new sources of work and services). But at this point, fundamental requirements for sourcing and managing traditional temporary staffing have been fairly well established (and generally addressed). But going further into the weeds, each solution's capabilities may be better than the other solution's here and there. These differences in functionality can be quite nuanced and may or not be significant for specific enterprises and their use cases (e.g., vertical industry-specific, etc.). Nonetheless, for generic cases (except when real global capabilities and support are needed), both solutions are capable of providing enterprises with adequate, comprehensive functionality for managing temporary staff. And it should be noted that more functional differentiation of the solutions could arise over the next 2-3 years.
Strategy: From a business strategy point of view, the providers' positions are jarringly different. Beeline is a standalone vertical solution provider, owned by a growth-oriented private equity firm, while Coupa Contingent Workforce is part of a well-capitalized public company. Conditions and incentives driving strategy, therefore, could be quite different. While Beeline's market share is several times larger than Coupa's CCW market share, Coupa's overall market penetration for its BSM suite is considerable and growing. Enterprises can licence CCW separately from other Coupa functional models (such as e-procurement), but it may still be perceived as a component of a procurement-specialized platform (something that might not be a positive for buyers who have a more holistic view of talent management and less of a procurement mindset). Beeline, on the other hand, will be able to position itself as independent of a broader ERP or procurement suite company and may be able to provide an answer to enterprises that may be looking for a laser-focused contingent workforce and service solution provider versus a broader enterprise suite provider.
Technology: At the time of its merger with IQNavigator, Beeline began the development of a new underlying state-of-the-art technology architecture and platform (Horizon) as a way to eventually shed its legacy VMS platforms, serve all customers on a single platform (Beeline One) and have a "launch pad" for future functionality and solutions. Today, what Beeline calls its Convergence project appears to be some ways from completion. CCW's antecedent, DCR Workforce was a relatively new entrant in the VMS market and launched with a more up-to-date underlying technology architecture and platform. Coupa reported that it saw the DCR technology as similar/compatible with its own technology to the extent that it expected the merger of the acquired solution into the extant BSM platform to progress smoothly (Coupa calls it "Unification"). Bear in mind that for both Beeline and Coupa, large-scale projects like this can be measured in years and certainly not months. Prospective buyers will want to conduct thorough technical due-diligence of both providers' projects to assess progress and expected outcomes and risks.
Global Coverage: While Beeline and CCW were both designed to support customer operations outside of the U.S., Beeline's number of actual in-country implementations and its practical experience, know-how and support organization significantly surpass CCW today. So while Beeline and Coupa may appear closer in terms of basic underlying functionality, Beeline has actually deployed the functionality and supported large-scale implementations and multinational operations across nearly 70 countries and territories. Global coverage also means local market and compliance knowledge. While DCR had some implementations outside of the U.S., Beeline's footprint was much larger and much more mature. However, now, as CCW is a part of Coupa (whose BMS platform has been adopted by many U.S. and foreign-based multinationals), it is likely that this gap will narrow over time. Prospective buyers that will need to support multinational operations will want to take account of the current gap in the capacities of the two providers.
Beeline and CCW are both strong solutions for organizations that must source, engage and manage temporary workers that are recruited and delivered by staffing suppliers. There are, however, differences (as pointed to throughout this report); and every prospective customer will need to cross-reference its own unique requirements against the solutions and evaluate best fit across a range of different dimensions.
The Final Word
As mentioned at the outset, the traditional VMS solution space is changing, driven by many different forces. And while temp staffing remains the largest spend category being processed through VMS-type solutions, most VMS solutions have been expanding their capabilities to begin to nibble at the vast complex services/SOW spend category mostly not under management on a technology platform today. Furthermore, some (mainly Beeline, CCW and SAP Fieldglass) have begun to enable managed, compliant engagement of independent contract workers and support more functionally diverse and digitally dynamic supplier networks.
Therefore, even enterprises that are narrowly focused on finding a solution for sourcing and managing traditional temporary workers and their staffing suppliers, would be advised to zoom out and take a broader view of solution providers and where they are and where they will eventually be, in terms of:
Platform architecture/technology (discussed above)
Adjacent solution capabilities on the same platform (as suggested in the first paragraph above)
Third-party network of technology solution and service partners (how resourceful is it at this stage, how open or closed?)
Market and business strategy (for example, is it Procurement vs HR/Talent Acquisition oriented, contingent workforce vs. services dominant, et al).
Beeline and Coupa (CCW) are among the best solutions for temp staffing sourcing/management in the market. Yet what shape they will take as the coming years tick off may increase their differences, not narrow them.