Back to Hub
Direct Sourcing of Labor, Total Talent Management Strategy Help Companies Improve Independent Contractor Success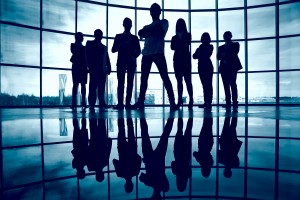 While companies may seek out different types of non-employee labor for a variety of reasons, firms face similar sourcing and management issues when bringing in freelancers, contractors or other contingent workers.
Businesses will need to have a talent management strategy because the number of non-employee workers is on the rise, equaling about 57 million people (some 36% of workers), according to Gallup. With that increase comes the difficulty of finding the right skilled workers and then managing them correctly to benefit your company, but also to shield it from risk.
Procurement and HR teams, the groups normally responsible for securing and managing contractors, need to understand all of the common issues swirling around every independent contractor engagement, including worker classification, legal compliance and government (federal and state) regulations. While this should be the basis for all successful contingent programs, it also should be coupled with a dedicated compliance strategy to diminish risk.
When companies decide to engage contractors, the strategic approach should include methods for compliant engagement and management throughout the talent lifecycle, which incorporates sourcing and re-engagement.
So how can companies achieve this? Direct sourcing is becoming a more common option. This approach allows companies to seek out their own candidates to fill contractor roles, bypassing traditional third-party methods, such as staffing firms. Moving beyond staffing firms becomes necessary when they can't provide ideal or appropriately skilled contractors. By incorporating a direct-sourcing program, companies can more specifically meet their needs by making their own choices. By establishing a direct sourcing network, companies have the primary access to independent professionals they need and are able to establish more effective relationships.
Whether companies rely on a talent marketplace, freelance management system or talent cloud, evolving technologies that support direct sourcing can bolster a company's efforts. Integrating direct sourcing technology provides many benefits, which can:
Rely on the value of a company's brand when engaging talent
Provide greater control of the candidate and contractor experience
Reduce time-to-fill and increase hiring efficiencies
Save money and reduce recruitment expense through re-engagement
Ensure complaint engagement and lower overall misclassification risk
Establish a company as a "client of choice," which generally means that independent contractors prefer working for your company because it meets their needs and offers things like a positive work environment and competitive pay
Allow companies to collect better data and make more strategic hiring decisions
Companies need to establish the direct sourcing program that works for them, realizing that it may not be able to address every contractor need. So some interaction with staffing or recruiting firms may be required for specific types of contractors. Direct sourcing provides many benefits, but companies need to understand that it's not a standalone approach. It is most successful when used as part of a strategic contingent workforce management program.
To establish a successful direct sourcing program, it is important to understand there is a cost and effort involved to get started.  As with any sourcing program, there may be challenges and it can take some time for a program to generate value and long-term cost savings.
Other program components, including compliance and contractor experience, will be positively impacted by a direct sourcing program and will help companies become a client of choice in their respective industries and sectors.
Companies interested in direct sourcing should understand they don't have to start from the ground floor. An experienced third-party technology provider can support direct sourcing with the appropriate solution (to find and/or manage contractors), integration into an existing VMS and curation support. And the best news might be that there are experienced providers offering both solutions — one provider supporting your entire contractor management program deepens continuity.
After contractors have been engaged, businesses need to be vigilant about worker classification and compliance. This is no simple matter, and it's compounded by state and federal regulations that change at warp speed. By working with a direct sourcing technology provider, companies can establish and manage their network of independent professionals in a centralized location and foster those relationships. Organizations will also save time and money by tapping a pool of skilled, interested and available workers.
Once a direct sourcing process has been integrated into the comprehensive independent workforce program, companies can feel confident that their overall program provides continuous evaluation, supports operational/administrative functions and has structures in place to address and correct any problems that crop up.