Back to Hub
Commodities Roundup: Platinum-Palladium Spread, U.S. Steel Prices, UK Autos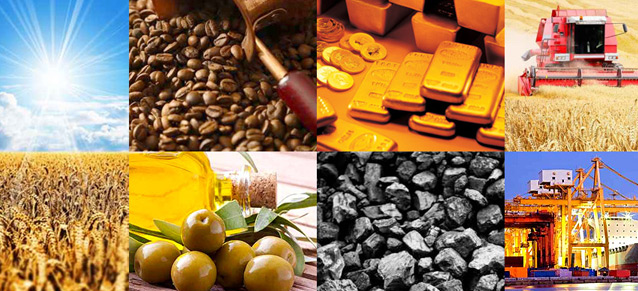 For the buyers and category managers out there, especially those of you deep in the weeds of buying and managing commodities, here's a quick rundown of news and thoughts from particular commodity markets.
MetalMiner, a sister site of ours, scours the landscape for what matters. This week:
Aluminum Reaches 2019 Low
Despite tightness in the aluminum market, the LME aluminum price fell to its low for the year earlier this month at $1,773/mt.
MetalMiner's Belinda Fuller noted Alcoa forecast a primary aluminum deficit for 2019 of 1.5 million to 1.9 million tons. Increased use in the automotive sector, as automakers strive to build lighter vehicles, is contributing to overall tightness in the aluminum market.
Copper Prices Fall
The LME copper price took a dive last month, as macroeconomic concerns and U.S.-China trade talks weighed on the price.
The LME three-month price fell 9.6% in May.
The International Copper Study Group forecast a copper deficit of 190,000 metric tons in 2019.
Platinum and Palladium
The palladium-platinum price spread widened last month from $479 to $489.
The price movement comes on the heels of a stronger April for platinum, going against price trends over the last 18 months (a period during which palladium has outperformed platinum).
In May, however, both palladium and platinum posted price declines.
It remains to be seen how long platinum will remain this down; Fuller noted last month that the platinum price is historically low.
Nickel Prices, Stainless Surcharges Fall
In line with the overall downward trend for metals prices in May, the LME nickel price retreated 2.5% on a month-over-month basis.
Stainless surcharges also fell last month but remain higher than start-of-year levels.
U.S. Steel Prices
U.S. steel prices, including plate, continued in their downward pricing trend last month.
In her Raw Steels MMI report, Fuller noted U.S. steel prices fell more steeply than Chinese steel prices. The spread between U.S. and Chinese HRC prices fell to just over $100/st; for a frame of reference, the HRC spread was just over $300/st in December.
Glencore, Umicore Sign Supply Deal
Multinational miner Glencore reached a long-term cobalt supply deal with Brussels-based materials technology and recycling group Umicore.
Glencore would supply Umicore with cobalt from its KCC and Mutanda cobalt operations in the Democratic Republic of the Congo.
Autos and the UK
May was a down month for auto sales in the U.S. — but how is the auto sector doing in the UK?
Unsurprisingly, Brexit — rather, the talk of Brexit and resulting uncertainty about how, or if, it will happen — has had an impact on the UK's automotive sector, particularly with respect to foreign direct investment.
"Yet, according to the Financial Times, cross-border data shows capital entering the UK has fallen by 30% since the Brexit referendum, while investment into the EU's other 27 countries in the three years since the referendum has surged 43% up to the first quarter of 2019," MetalMiner's Stuart Burns wrote.
"About $340 billion of capital has been invested in the 27 remaining EU states in that period, up from $237 billion in the previous three years, according to the Financial Times. Yet, over the same period, the capital invested by foreign firms in greenfield projects in the UK dropped by $36 billion to $85 billion. The data tracked greenfield investments and did not include mergers and acquisitions — which are also down, as it happens — because greenfield investments tend to drive greater productivity gains and contribute to national GDP growth."
As for automotive production in the UK, the March delay of the Brexit deadline does nothing for production that has already been shuttered.
"Car production fell by 24% in April, the biggest drop since records began in 1995," Burns added. "While some pundits are predicting it will bounce back, closures by Honda, JaguarLandRover, Nissan, Ford and others suggest a new normal has been reached, making production unlikely to recover if European supply chains are ruptured by a no-deal, hard Brexit."