Back to Hub
Retiring Murphy's Law — Time for Procurement to Move On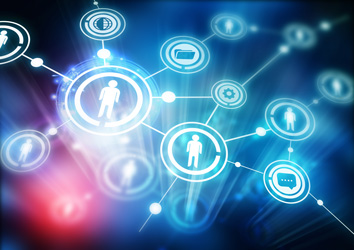 Spend Matters welcomes this guest post from Paul Martyn, VP-North America at SirionLabs.
I recently had the pleasure of speaking with several mid- to large-size companies' supply chain leaders. And while I assumed our conversations would be dominated by their views on the latest flurry of AI-enabled SCM tools, instead, several of our discussions turned toward recent advances in supplier performance management. Should I have been surprised? After all, the space is white hot, with several new risk and contract management vendors recently entering the solution market.
What follows is a brief summary of what I heard, plus some personal observations:
In my conversation with Tom Nash, Corporate Vice President & Chief Procurement Officer for the American Red Cross, he highlighted that the Red Cross has a largeand diverse supply base to support the Red Cross' different businesses. And per better practice, the supply base is segmented into three types of suppliers: Strategic, Preferred and Operational, with each type of supplier having a different supply/category strategy. The strategic suppliers have the most sophisticated supply strategy, and their performance is measured via a benchmarked and business-agreed "supplier scorecard" that includes key metrics regarding risk, cost, operational performance and joint innovation. The scorecard is regularly shared with senior leadership to keep them informed of progress versus plan regarding supply base performance in terms of mitigation of company risk, maximization of mutual cost reduction and the harnessing of joint innovation ideas to drive improved business results.
Bob Vuppal, head of Supply Chain & IT Procurement at The Home Depot Canada, emphasized the importance of executive engagement to alleviate bottlenecks and communicate the longer-term goals. His organization views supplier governance through a "dollar saved hits the bottom-line" lens. Mr. Vuppal noted that "when we've got a good handle on the data" he invests the time required to map out risk and innovation strategies. Understandably, customer satisfaction and lower prices are key indicators that drive a premium for the ideal blend of innovation anddemonstrable savings.
John O'Connell, Senior Vice President Global Supply Chain for Sirva, noted the unique dynamics in measuring performance in a service industry. He also pointed out how Sirva's end-customers are directly interacting with some of its key suppliers. "Listening to and prioritizing the voice of our customer has had an impact on the suppliers we select and the contracts we negotiate. We want to deepen our supplier relationships and, therefore, believe that more human interaction is warranted."
Making It Personal
No doubt, the linkage between business strategy and business performance is heady territory. It requires both a drone-like view of the landscape and automated control frameworks capable of monitoring and contextualizing key internal and external performance indicators. Solutions capable of executing and sustaining on both fronts are now required.
The latest performance management solutions must unburden procurement professionals of repetitive, administrative tasks, get them out from behind their desks and allow them face-time with suppliers. If technology can deliver the transparency and performance-tracking capabilities required by buyers and sellers to turn ideas surrounding "trust but verify" into actual processes, then collaborations can be structured, there will be time for a free flow of ideas, and trusted personal relationships can once again be developed.
One Last Takeaway
From time to time, each of us loses sight of the big picture. For procurement professionals — especially those who have a tendency to keep their heads down and dirty — it's inevitable and dangerous. We simply need to recognize that when faced with uncertainty, we all hedge. Therefore, working with our suppliers to eliminate unknowns makes sense.
Procurement's job is to maximize the value of suppliers. If we can generally agree on that, might we also then agree that it's time to retire Murphy's Law? Put another way, if your department's default position is to assume the worst and circle the wagons when presented with a challenge, then supplier value cannot be maximized.
It's probably a good time to reconstitute a simple but powerful relationship fundamental. I'll paraphrase the wisdom of a friend who happens to be a world class computer scientist, mathematician, game theorist, and ironically, a supply chain technology guru: "The best leverage a buyer will ever have — the most powerful lever a procurement organization will ever wield — is reputation-based … to be known for keeping commitments. If trading partners know they can trust each other to keep their promises, the battle is already won."