Back to Hub
Commodities Roundup: Chinese Steel Prices, Housing Starts and Aluminum Premiums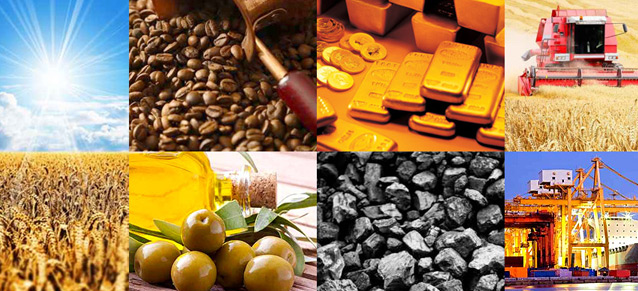 For the buyers and category managers out there, especially those of you deep in the weeds of buying and managing commodities, here's a quick rundown of news and thoughts from particular commodity markets.
MetalMiner, a sister site of ours, scours the landscape for news that matters. This week:
Chinese Steel Prices
In a two-part series, MetalMiner's Belinda Fuller delves into trends in Chinese steel prices, noting that prices generally weakened in late May and into early June.
"Looking at the longer-term pattern since 2016, prices have dipped around the June time frame and tend to correct or show a clear change of the longer-term direction in July," Fuller wrote.
"Theoretically, demand starts to pick up again as fall seasonal restocking picks up, supporting prices. However, in some years, demand may fail to pick up, vis-a-vis available supply (as in 2015, when prices kept falling).
"In 2018, the seasonal pickup did not last long. Prices turned down again by October, although they stayed relatively flat overall."
Fuller also explored macroeconomic factors impacting steel prices. For instance, the International Monetary Fund (IMF) recently downgraded its 2019 growth forecast for China to 6.2% (from 6.3%).
"China's current economic slowdown shows in the FXI, a large-cap market index," Fuller explained. "After showing unexpected strength early in the year and rising through the first part of April, performance turned around and the index began to fall once more.
"After falling back to nearly start-of-year values, gains managed to hold at around 40 points. This seems to coincide roughly with press reports that stimulus measures from early in the year had begun to wane."
In other Chinese steel sector trends, production remains high (even after a record 2018). Steel production in April hit 85 million tons, a record monthly production total in China.
In addition, Beijing's efforts toward consolidation of the steel sector continued, as China Baowu Steel Group recently announced it would acquire a majority stake in Magang Group Holding Co Ltd.
U.S. Steel Production Rises 5.9%
In the U.S. steel sector, steel production for the year through June 15 picked up 5.9% compared with the equivalent period in 2018.
U.S. steel production totaled 45 million tons in that time frame this year at a capacity utilization rate of 81.1% (up from 76.7% during the same period last year).
Housing Starts Drop
In another economic indicator, U.S. housing starts in May fell 0.9% compared with April, and fell 4.7% compared with May 2018.
May housing starts reached a seasonally adjusted annual rate of 1,290,000.
Consumers Battle Elevated Premiums
MetalMiner's Stuart Burns delved into another issue that has been a source of consternation for metals consumers: premiums.
"Aluminum base prices on the London Metal Exchange (LME) have been sliding for the last couple of months, suggesting we have a market in surplus," Burns wrote.
"So when the United States removed tariffs on imported steel and aluminum from Canada and Mexico last month, you would have expected the resulting flood of lower-priced aluminum would have driven down the Midwest Premium.
"No such luck."
The U.S. Midwest Premium, for example, remains at over $400 per metric ton.
But that elevation is not limited to just the Midwest Premium, as Burns noted the Rotterdam P1020 duty-unpaid premium rose to $100 per metric ton, up from $90-$95 per metric ton in late May. In Brazil, the premium has reached $500 per metric ton.