Back to Hub
Post-IPO Perspective on Fiverr — What Lies Ahead?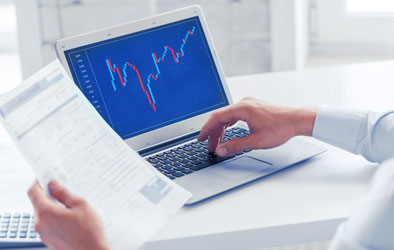 About two weeks ago, Fiverr — the online freelancer marketplace — priced its IPO at $21 per share. The first full day of trading opened at $26, and the share price had risen to $44 before closing out the day at $39.90 per share. That day, the media outlet Marketwatch brandished the headline "Fiverr breaks from gig-economy IPO curse, CEO says market 'is like e-commerce 20 years ago.' "
Heady times, indeed.
As for the gig-economy IPO curse (a reference to the subpar IPOs of Lyft and Uber), so far so good. This week, Fiverr was priced at about $28 per share, two dollars more than the opening price of $26 and seven dollars above the original IPO price of $21.
As for the second assertion that Fiverr is addressing a market that is "like e-commerce 20 years ago," we'll have to wait and see (until 20 years from now, to be precise). But it is an interesting contention, and not the first time it has been discussed. About seven years ago, when I started the Online Staffing & Human Cloud/Cloud Labor LinkedIn Group, I asked: "Can we have an iTunes or Amazon of work and labor services?" At this point though, while we're still waiting to see, Fiverr may be the closest thing like it today.
In Spend Matters' earlier PRO series, "Fiverr, Online Services Marketplace, Is Going Public: What You Need to Know (Part 1 and Part 2), we looked at Fiverr in terms of its rise as a marketplace business, its unique go-to-market approach, to-date financials, and we offered a high-level comparison of Fiverr and the two other publicly traded freelancer marketplace companies.
In this PRO brief, an addendum to the previous series, we focus not so much on Fiverr's specifics today. Rather, we ask the question "Where to from here?" We offer a situation analysis and strategy assessment based on our own industry/market perspective, our own research of Fiverr (which began several years ago). We wrap it all up with some comments addressed to services procurement practitioners.