Back to Hub
Jaggaer sells majority stake to private equity firm Cinven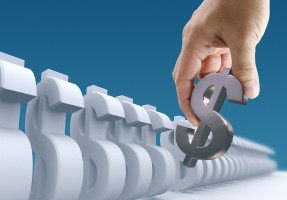 The procurement suite provider Jaggaer announced Monday that the private equity firm Cinven is buying a majority stake in Jaggaer, which will continue to focus on its unified Jaggaer ONE spend management offering and will look to expand into new markets.
Terms of the deal were not disclosed in a press release, but Jaggaer said that no management changes were planned.
Jaggaer said the investment by Cinven, a UK-based firm that has raised more than $35 billion, was seen as an endorsement of what the provider has been doing.
"Cinven is excited to have the opportunity to invest behind the outstanding JAGGAER team. As a growing and profitable spend management software business with a very strong track record, and following a number of successful acquisitions, the business is poised for continued significant growth," says Chris Good, partner and co-head of Cinven's team for tech, media and telecom.
"Cinven intends to support JAGGAER management's ambitions to drive growth through investment in R&D, building on market-leading products, such as the recently launched JAGGAER ONE platform, as well as making further acquisitions in the future."
Spend Matters has covered Jaggaer for years and has some insight into how this deal affects the market.
Spend Matters can comment publicly only on certain aspects of this investment from Cinven, but what we can say, based on our work with providers and private equity firms, is that there is a lot of capital seeking the type of value that can be delivered by spend management solution providers.
In terms of the Cinven investment into Jaggaer, Cinven is buying a lean-and-mean firm that has been operated by the private equity firm Accel-KKR for three years following its $506 million acquisition of Jaggaer. The firm was valued at less than 4X revenues then and is ostensibly higher now given the A-KKR playbook and track record.
Our questions now turn to how much Cinven will invest in product development and how it will fare as a majority shareholder outside of its traditional sweet spot — especially given the complexity of Jaggaer's acquisition-based product strategy to date and the continued opportunity to act as a market consolidator with an increased war chest. We look forward to going deeper into these areas with the Jaggaer and Cinven teams in the weeks and months to come.