Back to Hub
Commodities Roundup: U.S. eyes new tariffs on EU; precious metals rise; U.S. steel prices still in slump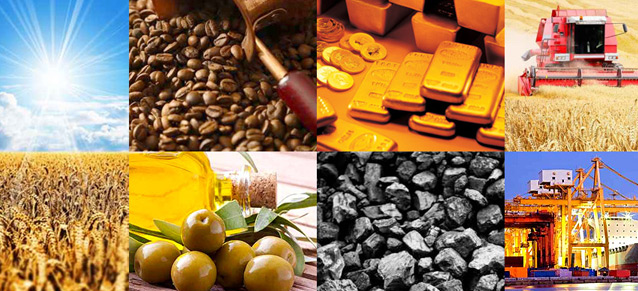 For the buyers and category managers out there, especially those of you deep in the weeds of buying and managing commodities, here's a quick rundown of news and thoughts from particular commodity markets.
MetalMiner, a sister site of ours, scours the landscape for what matters. This week:
U.S.-EU trade relations
MetalMiner's Stuart Burns delved into the latest trade tremors between the U.S. and the European Union, as the United States Trade Representative's office recently unveiled a tariff list of EU products worth approximately $4 billion.
"This last one has been the subject of a flare-up this month," Burns wrote. "The U.S. threatened fresh tariffs on $4 billion covering 89 European products, The Guardian reports. The tariffs will affect products including olives, Italian and Dutch cheese, Scotch whiskey, Irish whiskey, pasta, coffee and ham.
These items join products worth $21 billion that were announced as potential targets for tariffs in April, the paper reports, which included Roquefort cheese, wine, Champagne, olive oil and seafood (such as oysters).
"The latest list notably also includes a number of copper products, metal consumers should note, including bars, plates, strips and foils (the full list
can be found here). The rights and wrongs of the case can be argued with equal validity on both sides, the EU claims — and has done so since
2004 — that Boeing receives illegal subsidies. Meanwhile, U.S. claims Airbus does."
Aluminum prices in China
MetalMiner's Belinda Fuller noted aluminum prices in China declined over the past month.
"In a normal cycle, prices might rise again as China moves away from seasonally hot and rainy weather," she explained.
"According to a recent Reuters report, China's aluminum production increased by 2.4% in May compared with May 2018 because of smelter restarts in response to higher prices, which could also contribute to the recent weakness.
"Price weakness appears to be temporary. If prices do not increase, this will indicate a weaker-than-expected Chinese economy and/or that output continues to increase, with increased supply capping price gains."
Copper prices rise on supply disruptions
Outside of China, copper prices got a boost from supply disruptions, including at Codelco's Chuquicamata mine in Chile.
"However, copper mining disruptions continue to impact mine output," Fuller wrote. "According to Reuters, Chile's exports of copper declined by 14% in June compared with June of 2018, coming on the heels of extremely rainy weather early in 2019. Additionally, falling ore grades continue to hurt Chilean mining production."
Precious metals gain strength
This past month, the platinum-palladium spread increased to $682/ounce as of July 1, with the palladium price surging 15.8% month over month and platinum rising 1.7%.
Meanwhile, U.S. gold bullion rose 6.3% month over month. Gold watchers should keep tabs on the U.S. Dollar Index, which has made gains in recent weeks but has lost ground over the last few days.
U.S. steel prices slump
Meanwhile, U.S. HRC, CRC, HDG and plate prices all fell last month, Fuller noted.
In addition, U.S. steel production continues to best 2018 levels. "Recently, the American Iron and Steel Institute (AISI) reported that U.S. steel production capacity utilization reached 79.4% during the week ending on July 6, up from 77.4% one year ago," Fuller wrote. "Capacity utilization decreased from the prior week by 0.2%.
"Production totaled 1.85 million tons for the week, with year-to-date production at 50.46 million net tons based on a capacity utilization of 81.2%. So far this year, production numbers increased by 5.3% compared to the same period last year."