Back to Hub
Commodities Roundup: Metal Deficits, Indonesia's Nickel Ore Ban, Trump's Domestic Content Executive Order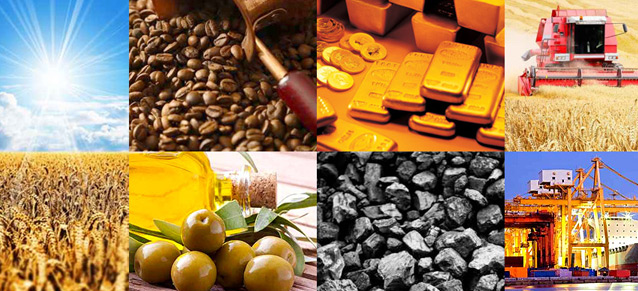 For the buyers and category managers out there, especially those of you deep in the weeds of buying and managing commodities, here's a quick rundown of news and thoughts from particular commodity markets.
MetalMiner, a sister site of ours, scours the landscape for what matters. This week:
July MMIs Rise
MetalMiner's July Monthly Metals Index (MMI) had a strong showing last month, with seven of 10 MMIs posting upward movement.
The performance marked a turnaround from recent months, during which a majority of the MMIs had posted declines of varying magnitudes.
The full MMI report can be downloaded here.
Zinc, Lead Deficits
According to the International Lead and Zinc Study Group's most recent production report, the zinc deficit reached 123,000 tons for the first five months of the year.
Zinc mine production for the period reached 5.27 million tons, up 1.4% on a year-over-year basis.
Meanwhile, the lead deficit reached 42,000 tons.
Executive Order Aims to Support 'Buy American'
Earlier this week, President Donald Trump signed an executive order to boost the domestic content of federal procurements, including iron and steel.
The order calls for the increase of the domestic content threshold for iron and steel content from 50% to 95%.
Challenges at Oyu Tolgoi
Rio Tinto's plans for an underground mine at the Oyu Tolgoi mine in Mongolia have hit some roadblocks that could prove costly.
As MetalMiner's Stuart Burns explained this week, the miner has come across challenges that will delay production at the to-be-developed underground mine.
"Difficult ground conditions are being cited as the primary reason Rio is having to completely rethink the design and development of its underground mine at Oyu Tolgoi," Burns wrote.
"As a result, the first sustainable production is now expected between May 2022 and June 2023, according to the Financial Times — a delay of 16-30 months compared with original guidance — while the cost of the $5.3 billion project will increase by between $1.2 billion and $1.9 billion."
U.S.-India Trade Talks
While the U.S.'s talks with China have captured most of the world's attention when it comes to trade news, the U.S. is also engaged in trade talks with India.
The most recent round of talks last week ended inconclusively, MetalMiner's Sohrab Darabshaw explained.
This year, the U.S. removed India's preferential status under the Generalized System of Preferences, to which India responded with tariffs on 28 U.S. goods.
Earlier this month, Trump criticized India's tariffs, claiming in a tweet that "India has long had a field day putting Tariffs on American products."
Nickel Prices Get a Boost
Amid a looming Indonesian nickel ore export ban, nickel prices have recently gotten a jolt, Burns explained this week.
"Since last week, nickel has reached an 11-month high, jumping 9% to above $14,000 per ton, the article reports, extending gains since the start of the year to 30%," Burns wrote.
"In contrast, copper is up just 1.2% in 2019, while aluminum has gained only 2.5%.
"Robust demand in China has helped nickel's overall position this year, but the recent export ban has added fuel to the fire."
U.S. Housing Starts Fall 0.9%
According to the Census Bureau and Department of Housing and Urban Development, U.S. housing starts in June fell 0.9% compared with May starts.
However, June starts increased 6.2% on a year-over-year basis.
Building permits decreased 6.1% and housing completions fell 4.8% from the previous month.