Back to Hub
Ivalua: Vendor Analysis (Part 1) — Background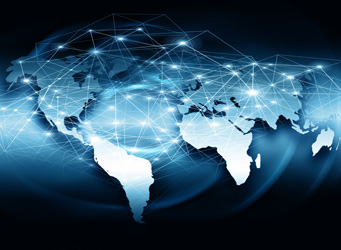 A lot has changed since Spend Matters' last full snapshot on Ivalua in December 2016, when we said (with apologies to the late comic) that Ivalua was the Rodney Dangerfield of procurement suites in terms of not getting any respect. At the time, we clearly noted that "if we add up the differentiated combination of its architecture/platform, industry enablement, functional/modular capability (across the source-to-pay continuum), analytics and 'overlay' process support capabilities, the sum of the Ivalua package stands out from all others in a true 'deadpan' way — albeit with no laughing involved. In short: Ivalua deserves much more respect than it gets from a market that is typically less familiar with it compared to larger peers."
Since then, Ivalua has raised two massive rounds of capital, the first in April 2017 when it raised $70 million from private equity firm KKR (to build a war chest to accelerate R&D, expand its global footprint, triple down on marketing and make strategic acquisitions), and the second funding round just a couple of months ago when it raised another $60 million and achieved "unicorn" status. Now it's the envy of its peers, and we know for a fact that the other big players — Coupa, Jaggaer, Oracle, GEP and SAP Ariba — have taken notice.
But before we put the cart before the horse (or, in this case, the analyst's conclusions before the background and solution overview), we're going to back up and start at the beginning now that you have an idea of what's to come.
Ivalua is one of the few source-to-pay (S2P) providers that has built its end-to-end solution on a single technology stack from the ground up, and one of the fewer still that doesn't try to grow through an acquire-and-integrate approach (like SAP Ariba, Jaggaer and even Coupa), or replatforming (like Determine or Oracle), but rather, develops its own native stack (as has GEP, Zycus, and mostly Coupa). Furthermore, it's also one of the few that has enough depth and breadth across each core area to enable it to serve as a single technology S2P suite for the procurement organization. That should not be a surprise given that the firm has been building this platform in-house on a single stack for the past 19 years while working with a global customer base.
This is important because there comes a point when the overall procurement organization performance beyond sourcing-identified savings and P2P-catalog compliance relies on a single extensible platform approach that goes beyond just functional enablement within procurement. Plus, if you want real automation/RPA, guided procurement and real AI someday — you'll really want a single-workflow-driven platform that works on a single data store, because no advanced technology works without a sufficient amount of good, clean, harmonized data.
This revised, seven-part Spend Matters PRO snapshot provides facts and expert analysis to help procurement organizations make informed decisions based on Ivalua's source-to-pay capability, its suitability for specific industry segments, its global service and support footprint, and how each of these stacks up to its competition. (Hint: Ivalua is second in four out of five Source-to-Pay and Strategic Procurement Technology SolutionMap rankings, and second in two out of five P2P maps — namely the Nimble and Configurator personas — in terms of analyst score in the 2019 Q2 SolutionMap release.)
Part 1 of our updated vendor snapshot provides a company background and a summary recommended fit suggestion for when organizations might want to consider Ivalua in the procurement technology arena. Parts 2 and 3 provide a detailed solution overview. Part 4 will dive into the strengths, and Part 5 looks into the weaknesses across the product line. Part 6 will provide commentary and a SWOT analysis, and Part 7 will provide a comparative market overview and final summary analysis.