Back to Hub
Commodities Roundup: Trump's New Tariffs; Construction Spending Drops; Production Halts at World's Largest Cobalt Mine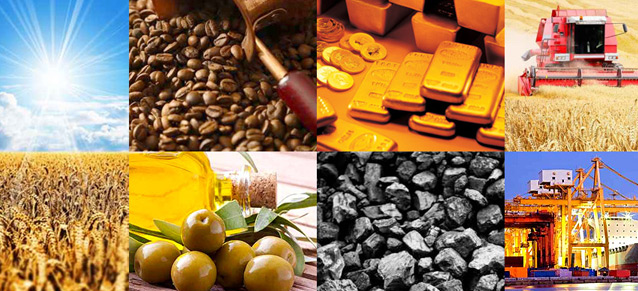 For the buyers and category managers out there, especially those of you deep in the weeds of buying and managing commodities, here's a quick rundown of news and thoughts from particular commodity markets.
MetalMiner, a sister site of ours, scours the landscape for what matters. This week:
U.S. Announces New Tariffs
In another ramp-up of trade tensions between the U.S. and China, President Donald Trump announced the U.S. would impose a 10% tariff on an additional $300 billion in Chinese goods as of Sept. 1.
"The move appears to be in frustration with the slow pace of negotiations since the president and President Xi Jinping met at the G20 summit in Japan in June and agreed to restart negotiations," MetalMiner's Stuart Burns wrote. "However, talks have broken down due, the U.S. side says, to a failure by China to implement earlier promises to buy large volumes of U.S. agricultural products, a promise Trump said at the time was to be immediately implemented but was never agreed to by the Chinese side.
"In what has become a media circus of Twitter announcements and accusations, it is impossible to tell who is telling the   truth and nothing but the truth."
China's Currency
Speaking of the ongoing trade war between the world's two largest economies, China devalued its currency to the lowest level relative to the U.S. dollar since the financial crisis.
"Last week's announcement that the U.S. would levy a 10% tariff on a further $300 billion of Chinese goods prompted a sharp sell-off by investors seeking safer havens and raised worries of capital flight," Burns wrote.
"The People's Bank of China (PBoC) will come in for criticism in Washington and, no doubt, allegations of currency manipulation."
Indeed, the U.S. Treasury Department recently designated China as a currency manipulator, a promise made by Trump on the campaign trail.
Aluminum MMI Falls
MetalMiner's Aluminum Monthly Metals Index (MMI) fell this month, as reported by MetalMiner's Belinda Fuller.
"LME aluminum prices fared best of all of the aluminum prices this month, posting a mild increase of less than 1%," Fuller wrote.
"Aluminum prices continued to move sideways in July, generally trading above $1,800/mt.
"However, the price ended July weaker, then dropped — along with most industrial metals —  following the U.S. announcement of $300 million in new tariffs on China (effective Sept. 1)."
U.S. Auto Sales Down in July
According to a joint report by J.D. Power and LMC Automotive, July new-vehicle retails sales were expected to fall compared with the same month in  2018, while total sales were forecast to fall 1.8%.
According to Thomas King, senior vice president of J.D. Power's data and analytics division, the average sale price rose to over $33,000, up $1,400 from July 2018.
U.S. Construction Spending Falls
The U.S. Census Bureau reported construction spending in June dropped 2.1% on a year-over-year basis, down to $1,287.0 billion.
In other news, billings at architecture firms continue to lag this year. According to the American Institute of Architects' Architecture Billings Index (ABI), the ABI has come in flat or down each month since February.
The ABI checked in at 49.1 in June (anything greater than 50 indicates billings growth).
Glencore to Halt Production at World's Largest Cobalt Mine
Amid plummeting cobalt prices, miner Glencore recently announced it would halt production at its Mutanda mine in the Democratic Republic of the Congo.
"Cobalt demand has traditionally been driven by its use as an alloying element, but it is increasingly being seen as part of the lithium battery demand story because of its role in production of advanced batteries," Burns wrote. "The electric vehicle (EV) market, though, has failed to match up to its hype this decade. Although both lithium and cobalt prices have risen as a result of battery makers securing their supply chain, the reality is supply is perfectly adequate."