Back to Hub
Commodities Roundup: Gold, Auto Sales and Stock Market Tremors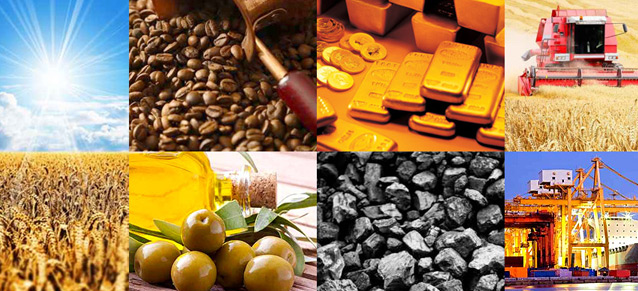 For the buyers and category managers out there, especially those of you deep in the weeds of buying and managing commodities, here's a quick rundown of news and thoughts from particular commodity markets.
MetalMiner, a sister site of ours, scours the landscape for what matters. This week:
Gold in Pakistan
MetalMiner's Stuart Burns delved into a dispute between the Pakistani government and a mining company, Tethyan Copper Co., over mining rights to copper and gold in a remote region of the country.
"The company has invested some $220 million in exploration to prove the resource and carry out feasibility studies," Burns explained.
"However, probably in a bid to wring more out of the firm, legal challenges were taken to the provincial courts. The resulting legal proceedings caused delays, which finally drove the firm to take the case to the World Bank's International Centre for Settlement of Investment Disputes (ICSID) and the International Chamber of Commerce, resulting in a $5.9 billion fine against the Pakistani authorities."
Steel Demand and Indian Auto Sales
Meanwhile, in India, slowing auto sales have domestic steel companies looking on with concern.
"The slump in the sales of four- and two-wheelers has forced companies and ancillary automotive supply units to either shut down factories for specific hours (even days) or axe shifts, leading to a reduction in both temporary and permanent workers," MetalMiner's Sohrab Darabshaw wrote.
"Auto sales for the June quarter are at their lowest in almost two decades, according to the Business Standard, only adding to the worries of domestic flat steel producers."
Gold, Silver Prices Rise
Amid global trade tensions, particularly the recently announced U.S. tariffs covering $300 billion in Chinese goods, prices for precious metals like gold and silver made gains.
Gold moved above the $1,500-per-ounce mark for the first time in six years, while silver recently recorded its largest single-day increase in over three years.
Cobalt Closing
Miner Glencore recently announced plans to halt production at its Mutanda cobalt and copper mine in the Democratic Republic of the Congo by the end of this year.
A majority of the world's cobalt is mined in the DRC; Mutanda accounts for 20% of global cobalt supply.
"At Mutanda, we are planning to transition the operation to temporary care and maintenance by year-end, reflecting its reduced economic viability in the current market environment, primarily in response to low cobalt prices," Glencore CEO Ivan Glasenberg said.
Nickel Prices Surge
July proved to be a strong month for nickel, as LME nickel prices increased 13% on a month-over-month basis.
Part of the surge is attributable to speculative activity prompted by the resurfacing of old news regarding Indonesia's proposed nickel ore export ban.
Stock Markets and Commodities
It has been a particularly volatile week for stock markets, as the Dow Jones plunged 800 points Wednesday following warning signs from the bond market.
But what impact will the wild fluctuations of the stock markets have on commodities?
"In the corporate world, for most the good times are continuing to roll," Burns wrote. "Still, there is so much uncertainty that businesses are failing to invest for lack of confidence those good times will continue.
"Investors are likewise hypersensitive to bad news, of which there has been bucketloads this year with the U.S.-China trade war becoming less and less likely to be resolved this side of the 2020 election."
"Although signs of a recession in the U.S. are weak, investors are taking every global trade setback as a sign that a recession could be just around the corner."
With that said, as far as metal prices are concerned, Burns posited that prices aren't likely to fall into a bear market in the near term.
"The current doom and gloom on financial markets are not the harbinger of a bear market (certainly not on current evidence)," he wrote. "While there is not a lot to suggest a bull market is any more likely, the continuation of our sideways trading that most of the metals have been exhibiting this year seems still the order of the day for the second half of 2019."
Global Automotive Manufacturing Lags
Speaking of larger trends, Burns also looked into declining automotive manufacturing and sales, and whether what we are seeing is cyclical or part of a new trend.
He noted declining sales in India and Germany, and declining sales for German automakers in the world's largest automotive market: China.
"The industry's current downturn is in part cyclical, and production will recover regionally as consumer confidence and access to credit improves," Burns explained.
"At the same time, there is a structural shift happening that will impact the industry's long-term future and create significant challenges for global Western carmakers in the years ahead."