Back to Hub
Commodities Roundup: Risk Mitigation, Aluminum and Housing Starts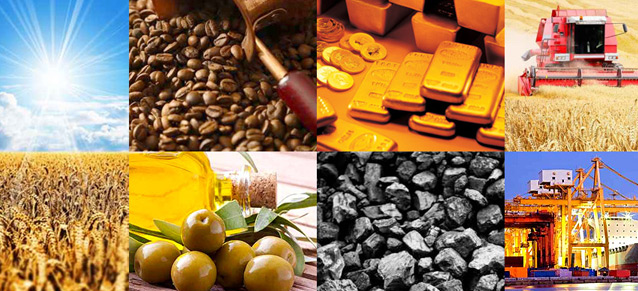 For the buyers and category managers out there, especially those of you deep in the weeds of buying and managing commodities, here's a quick rundown of news and thoughts from particular commodity markets.
MetalMiner, a sister site of ours, scours the landscape for what matters. This week:
Mitigating Risk
Smart businesses are always looking to mitigate risk as much as possible. Not having a plan can lead to businesses being left behind their more proactive and nimble competitors.
Bill DeMartino of Riskmethods recently dropped by MetalMiner's Forecasting Workshop to discuss his firm's risk mitigation tools and survey the modern risk landscape.
DeMartino emphasized proactive thinking rather than reactive. Among the tools that help businesses see the risk landscape is supply chain mapping, he explained.
"Once you are able to create this visualization, it allows you to gain a lot of unique insights and values that you would not have otherwise," DeMartino said.
Aluminum Market
MetalMiner's Stuart Burns took a look at the state of the aluminum market, where prices have declined this year despite a supply deficit.
"Primary inventories in warehouses tracked by the Shanghai Futures Exchange (ShFE) are hovering at their lowest since April 2017, according to Reuters. LME stockpiles have improved recently but are still down 22% from the beginning of the year," he wrote.
"Not surprisingly, futures markets in China are showing more resilience to a generally depressed commodities sector. The ShFE's most-traded aluminum contract is at its highest since May 29, hitting 14,285 yuan ($2,022.02) a ton last week before easing to close at 14,200 yuan a ton.
"The LME, on the other hand, has continued to drift lower over the last two weeks after failing to hold above $1,800 a ton in July."
U.S. Housing Starts
According to the latest report on U.S. housing starts by the Census Bureau and the Department of Housing and Urban Development, starts fell 4% in July from the previous month, but jumped 0.6% on a year-over-year basis.
In other housing market news, the National Association of Realtors reported its Pending Homes Sales Index jumped 2.8% in June.
U.S. CIT Upholds Aluminum Foil Determinations
In a win for the U.S. Department of Commerce, the U.S. Court of International Trade affirmed its duties on some forms of aluminum foil from China.
In a ruling in response to an appeal from Chinese producers, Judge Gary S. Katzmann dismissed the producers' claims, which included criticism of the use of South Africa as the primary surrogate country, the use of Descartes instead of Xeneta data and the fact that the Department of Commerce missed statutory deadlines.
"The court affirms Commerce's selection of primary surrogate country and data to value Zhongji's aluminum foil inputs, as Commerce was within its discretion under 19 U.S.C. § 1677b and Policy Bulletin 04.1 in making those selections based on the evidence in the record," Katzmann wrote. "Additionally, the court grants Commerce's request for a remand to recalculate its VAT adjustment using the correct sale price. Finally, the court affirms Commerce's preliminary determination and collection of duty deposits notwithstanding its violation of the statutory deadline."
A Frontrunner for British Steel
Meanwhile, the saga of British Steel continues, as a Turkish military pension fund, Oyak, has emerged as the favorite to take over the ailing steelmaker.
British Steel went into forced liquidation in May, sparking a bidding process for the second-largest steelmaker in the UK.
"The bidder is controversial because Oyak oversees the Turkish military's $15 billion pension fund," Burns wrote. "While Turkey was seen as a key NATO ally of the West a decade ago, it has slipped into increasingly nationalistic and antagonistic rhetoric under autocratic leader Recep Tayyip Erdogan. Clearly, Oyak will be close to both the military in Turkey and the government of President Erdogan, and have come under criticism from labor unions back home in Turkey."