Back to Hub
GEP: Vendor Analysis (Part 1) — Company Background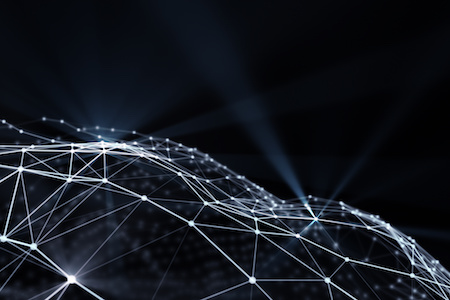 GEP, formerly Global eProcure, is an integrated source-to-pay (S2P) solution and services firm that offers managed services including full BPO capabilities, transformation services (i.e., consulting) and its own internally developed S2P technology suite. The combination of these individual capabilities from a single provider, especially as they become increasingly synergistic, makes GEP truly a standalone in the industry.
Founded in 1999, GEP has been known primarily for its deep knowledge in upstream strategic sourcing and its flexible approach to building and delivering capabilities to its paying clients. These capabilities grew organically, and perhaps somewhat opportunistically, into more repeatable technology-enabled solutions (e.g., spend analysis, e-sourcing, etc.). They also grew when they acquired (and subsequently replatformed) Enporion, a small supply chain management provider that had select upstream strategic sourcing and downstream e-procurement applications, primarily to energy, manufacturing and distribution clients. This acquisition provided GEP with an IP base to further its downstream development capability and better serve these industries.
In the early days, like many companies founded around its time, GEP was a traditional provider of hosted / ASP sourcing technology, but earlier this decade, GEP made the strategic decision to develop its own native source-to-pay cloud platform suite ("SMART by GEP," first released in 2014), which replaced its older hosted or SaaS offerings. It was a strategic bet that procurement organizations of varying sizes want the agility and depth of a single provider that can flexibly assemble a solution of technology, managed services and transformation services to support their dynamic needs, and one that has continued to pay off. While GEP may not have as many customers as Coupa or SAP Ariba, GEP has more F500 / G2000 clients than any other provider in the S2P space, and, in fact, whereas many of its S2P competitors can count F500 customers as a minority of their customer base, for GEP it's a majority.
The wager was prescient on many levels, and is starting to massively pay off in growth and business scale, which no one could have imagined at GEP five years ago when its SMART suite was released, and definitely not seven years ago when it would have first begun its new development effort (after the Enporion acquisition). This growth not only includes cloud-based standalone application growth outside of services, but also more transformational services around digitization and automation as well as category management and overall "procurement transformation" once new capabilities are installed. And this success is increasingly creating consternation with traditional software, solution and service providers alike, which is both a boon and a bust for GEP, as we will discuss later in this series.
This seven-part Spend Matters PRO vendor snapshot series provides facts and expert analysis to help buying organizations make informed decisions about GEP's source-to-pay capability, as well as limited background on its associated services capability. Part 1 of our analysis provides a company background and overview to set the stage, as well as a few key differentiators to help in short-list decisions. Parts 2 and 3 will provide a detailed solution overview of each key area/module. Part 4 will dive deep into the GEP platform and solution strengths, while Part 5 will balance the analysis by diving into the GEP platform and solution weaknesses, at least with regard to other solutions on the market. (A weakness isn't a weakness if it's not a capability your organization needs, either due to its industry or the presence of that capability in another platform that is already being used.) Part 6 will provide a full SWOT analysis as well as commentary on the solution and recommended fit. Finally, Part 7 will finish up with an overview of the competitive landscape.
This article requires a paid account that has access to AP Automation / Invoice-to-Pay, Contract Lifecycle Management (CLM), E-Procurement, Procure-to-Pay, Source-to-Contract (S2C), Source-to-Pay (S2P), Sourcing, or Spend & Procurement Analytics to read.
Please log in or create an account to view this article