Back to Hub
Coupa financial results: Delving into another strong quarter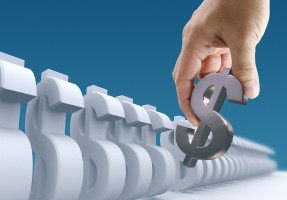 Earlier this week, Coupa reported its Q2 results for fiscal 2020, achieving revenue of over $95 million (a near 55% increase year-over-year, primarily from organic growth). The quarterly revenue performance beat analysts' estimates, and non-GAAP EPS was also above expectations, although cash flow from operating activities declined quarter-over-quarter. Regardless, investors cheered the results, helping Coupa hit a price/sales ratio of nearly 28X in early morning trading on Thursday — and a roughly $9 billion market cap (representing over 125% appreciation in the stock price in 2019 alone).
That's valuation perfection by just about any measure when compared to peers.
But what is happening within Coupa (and the broader market) under the surface that is driving these numbers? This Spend Matters Nexus brief provides insight on broader (and related) market trends while peeling back a few layers of the onion on what's driving Coupa's success, including how it is benefiting from various competitive dynamics in the market (e.g., SAP Ariba's broader integration hurdles), as well as some of the challenges Coupa must confront to fully capitalize on its acquisitions.
Jason Busch serves as Managing Director of Spend Matters Nexus, a membership, research and advisory organization serving technology acquirers (private equity, corporate development, etc.) and CEOs in the procurement and finance solutions marketplace (including contract management, B2B marketplaces/connectivity, indirect procurement, services procurement, direct procurement, commodity management, payment, trade financing, GRC/third-party management and related adjacent sectors).