Back to Hub
Commodities Roundup: Alcoa labor deal, Indonesia's nickel ore export ban, August auto sales up, and Thyssenkrupp's tribulations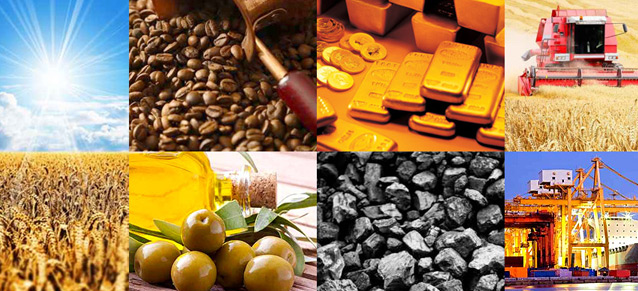 For the buyers and category managers out there, especially those of you deep in the weeds of buying and managing commodities, here's a quick rundown of news and thoughts from particular commodity markets.
MetalMiner, a sister site of ours, scours the landscape for what matters. This week:
Alcoa, USW reach tentative 4-year labor deal
Aluminum maker Aloca reached a tentative four-year deal with the United Steelworkers union.
The deal covers approximately 1,700 workers at five locations. Earlier this year, the parties agreed to honor the existing labor contract while negotiations continued.
"We came to the table months ago prepared to negotiate in good faith for a fair contract, but management made us fight for it every step of the way," USW International President Tom Conway said in a release. "We are proud of what we have accomplished due to the unity, strength and solidarity of local union leaders, members and Contract Action Teams."
Indonesia moves up nickel ore export ban
Shaking up the nickel market, the Indonesia government announced plans to move up a previously announced ban on nickel ore exports from the country.
The government initially intended to institute the ban as of 2022. However, the government said the ban would be moved up to the start of 2020, giving exporters until the end of the year to send shipments of the nickel ore.
The country aims to augment its domestic smelting capacity via the export ban.
Norsk Hydro asks Brazilian court to lift DRS2 embargoes
Norwegian aluminum maker Norsk Hydro has filed a petition in Brazilian federal court requesting the lifting of embargoes that have impacted its DRS2 bauxite residue deposit area.
Following a heavy rainfall and flooding in the area around the firm's Alunorte alumina refinery in February 2018, the Brazilian government imposed production embargoes on the facility. Production eventually resumed at 50% capacity last October; however, the firm's newer DRS2 deposit area remains under embargo.
In the meantime, Norsk Hydro continues to use its older DRS1 deposit area.
"This is an important step forward, arising from our ongoing dialogue with the authorities. The DRS2 and press filters is the most sustainable bauxite deposit technology available in the world, and the only long-term solution for Alunorte operations," said John Thuestad, executive vice president of Hydro's bauxite and alumina business area.
U.S. steel capacity utilization drops
According to data reported by the American Iron and Steel Institute, the U.S. steel industry's capacity utilization rate for the year through Aug. 31 checked in at 80.8%, down from 81% for the year through Aug. 24.
Capacity utilization rate for the week ending Aug. 31 checked in at 79.5%, just below the 80% mark targeted by the Department of Commerce when it rolled out Section 232 tariffs on steel and aluminum in March 2018.
India's steel sector struggles
As MetalMiner's Sohrab Darabshaw reported, India's steel sector is facing slowing overall growth in the country, including sluggishness in the manufacturing sector.
As a result, steel inventories are rising well above typical levels, reaching approximately 2 million tons — up from the more typical inventory level of 1 million tons.
In addition, domestic steel prices in India have fallen by about 20% since April, Darabshaw noted.
Auto sales surge in August
August proved to be a strong month for U.S. auto sales.
The Detroit Big Three did not release sales figures, as all three now report on a quarterly basis.
However, Honda sales jumped 17.6% in August on a year-over-year basis. Nissan sales increased 13.2%, while Toyota North America sales jumped 11.3% (on a volume basis).
According to a report jointly produced by J.D. Power and LMC Automotive, August vehicle sales were expected to jump 5% year over year.
Thyssenkrupp to exit Germany's DAX Index
MetalMiner's Stuart Burns delved into the challenges faced by German steelmaker Thyssenkrupp, which is set to exit Germany's blue chip stock market index, the DAX, later this month.
Earlier this year, the firm's joint venture proposal with India's Tata Steel was blocked by Europe's competition authorities. Now, the company is mulling the possibility of spinning off parts of its business, including its profitable elevator segment.
"For both suppliers and customers of the group, the most worrying development must be the gradual reduction in credit rating," Burns wrote. "If suppliers cannot insure their debt, they cannot in many instances supply, thus forcing the group to diversify and fragment its supply base.
"The group has survived many trials and tribulations over the decades. It will no doubt survive the current period, but it will be a different, much reduced Thyssenkrupp that emerges in the decade ahead."