Back to Hub
Mastercard Track adds payment features in bid to disrupt B2B market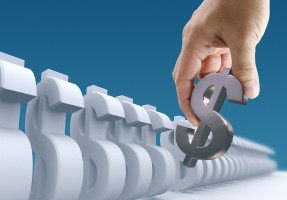 Mastercard is ramping up its effort to be a player in the B2B payments market by adding payment tools for Mastercard Track, its product launched in 2018 that intends to make inroads into the procure-to-pay technology space.
This week, Mastercard Track announced in a press release that it has added the product Business Payment Service, describing it as "a single connection bringing together multiple payment types, greater control and richer data to optimize B2B transactions for both suppliers and buyers." (See the press release for details.) Several of its clients are testing out the payments tool, which is expected to be more widely available to clients in the first half of next year, Mastercard said.
Automation of accounts payable and facilitating payments are hot topics in P2P, and Spend Matters' analysts have been covering the issues with our PRO subscription series defining AP automation and an in-depth look at Mastercard Track, introducing its capabilities and analyzing its potential to disrupt the market.
Oddly enough, Mastercard Track's entrance into the procurement technology market didn't start with payments. Its focus has been on supplier master data and risk management. Spend Matters analyst Nick Heinzmann said those services are a steppingstone to payments. "Unlike other services in the space, Track takes the long view, supporting Mastercard's aspiration to enable and connect into a global B2B ecosystem of multiple services, from business identity and risk management to payment facilitation and trade finance," Heinzmann writes.
Spend Matters' Founder Jason Busch sees this payments move as a big change in the market landscape, adding cooperative competition, or "coopetition."
"Payment and financing is the one of the last frontiers for corporate procurement systems. In our previous analysis of MasterCard Track based on demonstrations, briefings and interviews, we found the solution intriguing, though only partially fleshed out relative to the provider's broader vision," Busch says. "Adding B2B payments capability is a natural extension to the supplier network and management approach of MastercardTrack, but the card giant will face competitive threats and substitute models as it targets corporate payments from multiple angles.
"This includes direct rivals such as American Express (which recently acquired Acom) as well as broad-based coopetition and competition from different market segments, including global payment platform specialists (e.g. Payoneer, WorldFirst, etc.) as well as aggressive cloud upstarts (e.g., Tipalti, AvidXChange, etc.) that present the opportunity to link accounts payable automation and payments together," Busch said.
"In addition, we must also consider broader source-to-pay and procure-to-pay providers such as Coupa, Basware, SAP Ariba, Ivalua, Oracle, GEP and others wanting to get on either/both payment and trade financing (supply chain finance, receivables financing, dynamic discounting, virtual card models, etc.) opportunities. May the coopetition payment dance 2.0 begin!"