Back to Hub
New name for SolutionMap category: Direct Sourcing of Workforce/Services (DSW/S)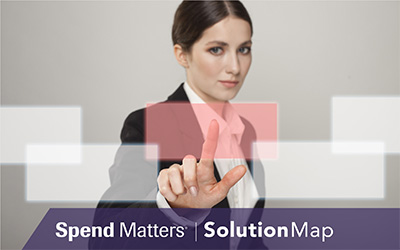 As of Q3 2019, the CW/S SolutionMap category "Independent Contract Workers" will be renamed "Direct Sourcing of Workforce/Services" (DSW/S) to better represent the diversity of solutions that Spend Matters has covered to date and those we will cover in the future.
In addition to the name change, we have broadened the SolutionMap definition, in part, because the solution category has expanded beyond the concept of the original "freelancer management systems" (FMS) to include providers addressing a much broader range of use cases.
DSW/S solutions enable businesses — including workforce intermediaries and/or service firms — to source, manage and/or pay external workers in a relatively "direct" manner. That means that organizations can source in a more direct way that either forgoes or reduces some unwanted legacy supplier processes. In addition to workers, many of these solutions also support the sourcing and engagement of small service providers, such as boutique marketing or consulting firms.
A Direct Sourcing of Workforce/Services solution's capabilities can include some or all of the following: direct sourcing of individual workers/small service providers; algorithmic candidate matching/selection, some level of RFX and contracting;compliance/engagement management; "self-sourcing" from a group of pre-vetted workers and/or service providers; project management; VMS and AOR/EOR integrations; and invoicing and payments. Some direct sourcing solutions may come coupled with the solution provider's own online marketplace/supplier network or can enable sourcing directly from solutions like RPOs, job boards, online marketplaces. Last, but not least, DSW/S solutions accumulate significant amounts of data that can be used for BI and predictive analytics.
Today, these solutions are typically offered by individual technology point solution providers to organizations (i.e., buy-side businesses, staffing suppliers, professional service providers, etc.), but some VMS providers also offer direct sourcing solutions as a component of their contingent workforce/services suites and multichannel buying networks.
Check back in with Spend Matters tomorrow for the Q3 2019 SolutionMap release, which will include the latest rankings of Direct Sourcing of Workforce/Services solution providers.
Related Articles
06/19/2018

11/14/2019

05/10/2022

AP/I2P

EPRO

P2P

SOURCING

ANALYTICS

06/25/2020

08/23/2018
Related Articles
06/19/2018

11/14/2019

05/10/2022

AP/I2P

EPRO

P2P

SOURCING

ANALYTICS

06/25/2020

08/23/2018