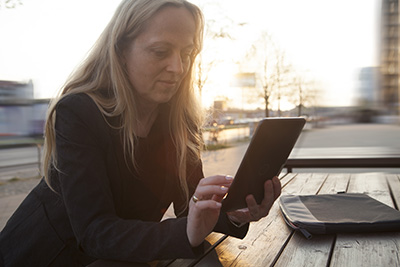 There are many products in today's world that companies produce to fit as broad of a range of consumers as possible. While "one size fits all" may work just fine for peddling jeans or baseball caps to large markets of end-users, it's the opposite of helpful in the procurement technology realm.
The needs of each procurement organization — as well as procurement-solution providers' organizations — are too nuanced for "one size fits all"-style rankings and recommendations from other industry intelligence firms and experts. That's why Spend Matters ranks procurement and supply chain software providers through the prism of buying personas.
A buying persona is essentially a mix of variables that results in a "shortcut" as a way for your organization to identify its personality, as the first step before considering the procurement technology solution market.
What are the Elements of a Procurement Persona?
Several elements make up a persona, and it depends which side of the market you're on.
For practitioners, a procurement persona is made up of:
The organization's own value proposition
Its engagement approach
The stakeholders it serves
Its supply base
For providers:
The company's value proposition
Its solution strategy
Its targeted customer segments
Why Personas?
The Spend Matters analyst team has developed unique organizational personas that we've most often seen in our decades of experience working with procurement organizations.
We have used these personas to customize the weightings of the requirements that we use in the analyst-determined weighting of solution scoring (which is graphically depicted as the y-axis SolutionMap) and also of customer satisfaction scoring (the x-axis) by end-user organizations.
How to Use Them
Personas help companies select which solution provider is right for them. They are based on feedback collected from hundreds of users, vendors and consultants as part of Spend Matters' SolutionMap research. Serving as a starting point for procurement organizations to classify themselves, it helps end-users gain relevant vendor benchmark rankings from the get-go. In other words, it's a shortcut to focus on fitting vendors and avoid considering those who don't meet your organization's core technology needs.
How Personas Differ
The best way to figure out, DIY-style, how to use personas to your advantage (wherever you may be in your technology selection process) is to peruse the main SolutionMap site portal.
There, based on which solution category you're looking for or most interested in (Sourcing, CLM, or end-to-end S2P Suites, for example), you'll find a number of buying personas to click on.
Spend Matters lays out each persona based on:
A) How your organization would describe itself
B) The several key things that your organization needs a software solution to do
Here are the seven core SolutionMap personas by which organizations can self-classify, in order to see which providers are best-suited to offer value to those organizations.
NIMBLE
My organization: Dynamic, results-focused, limited IT department involvement, risk-tolerant of new approaches and providers; Often decentralized, rapidly growing, and/or middle market.
We need: Speed to value, low pricing; Modern, intuitive, cloud-based software with optional value-added services.
What our analysts say about the Nimble persona. 
DEEP 
My organization: Highly sophisticated, rigorous, somewhat complex, risk-tolerant, happy to push limits of tech to create more value.
We need: The most comprehensive, tailorable solution for the job; Best-in-class functionality, breadth, depth and ability to support our sophistication.
What our analysts say about the Deep persona.
CONFIGURATOR
My organization: Moderately to highly sophisticated; Unique process requirements from unique, often complex supply/value chains.
We need: Emphasis on flexibility, modularity, configurability and internal/external integration to ultimately support my organization's diverse and evolving needs.
What our analysts say about the Configurator persona.
TURN-KEY 
My organization: Outcome-focused; TCO approach to implementations; Often risk-averse and skeptical based on previous experiences.
We need: A combination of software capability and supporting services to contractually deliver results and a defensible ROI; Pre-loaded capabilities, content and know-how.
What our analysts say about the Turn-Key persona.
CIO-FRIENDLY
My organization: Strong IT backbone, high IT influence and investment for buying decisions; Big focus on security, standardization, control, and risk/compliance.
We need: IT support and CIO endorsement; A new "skin" atop existing systems to optimize ROI; Proven ERP integration, enablement and knowledge; Solution compatibility with IT standards.
OPTIMIZER*
My organization: Large, complex and/or sophisticated with truly strategic SCM and procurement functions that have reached all easily attainable improvements.
We Need: Sourcing tools that enable robust strategic decisions in complex environments in high impact spending areas; Scenario planning; Trade-offs; Supersized categories; Supply network-level scope; Novel supply market intelligence and insights to inform business strategy and move from TCO to value optimization. 
*Applies to the Sourcing SolutionMap category only 
GLOBAL** (CW/S persona)
My organization: Practically any size and type, whether a large established multinational or a start-up, that needs to support services procurement across international operations.
We need: A solution to source/manage contingent workers and services in a broad range of countries in different global regions (e.g., APAC, EMEA); Capabilities include multi-currency, multi-language, local compliance, payments and localized support/services. 
**Applies to the Temp Staffing, Contract Services/SOW, and Direct Sourcing of Workforce/Services SolutionMap categories only
Once your organization self-classifies by a persona and clicks on it, you'll be able to see that persona's ranking quadrant graphic displaying the best-fit providers for that persona.
These Personas are Not Perfect
Of course, these aren't 100% perfect — they're designed to be a starting point. After all, there may be some highly specific nuances to your organization that we may have missed with our existing buying personas.
That's why your organization can create your own "fully tailored persona" with Spend Matters Accelerator.
Do you already know you need a particular type of technology? Do you need to zero in on the right set of vendors as quickly as possible?
Let the Spend Matters team help — learn more about SolutionMap Accelerator.