Back to Hub
A look into the future: AP automation and Basware's roadmap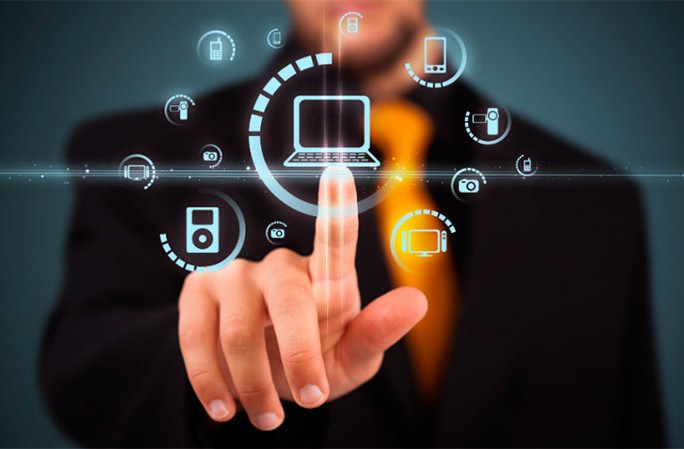 AP automation holds a lot of promise for businesses that want to reduce manual tasks, improve insights into transactions and create value for customers. But the choices of procurement software can be dizzying.
In a previous article in this series, we looked at how and why digital transformation will vastly reshape procurement and finance roles. In this article, we'll examine how one provider is addressing that change.
We asked Basware's analyst relations specialist Jeff Meredith to discuss what future capabilities the suite provider sees on the horizon. Basware's roadmap includes more developments in spend analytics, better ways to identify risks, and an increased focus on the supplier experience. Spend Matters' procure-to-pay specialist Xavier Olivera offers a market perspective afforded by assessing demos and doing interviews for SolutionMap, which ranks more than 50 procurement providers.
Q&A
Jeff, Basware's capabilities score well with SpendMatters analysts in our SolutionMap ranking of providers in three categories: E-Procurement, Invoice-to-Pay and Procure-to-Pay. How does Basware innovate at high standards in those areas, and do you anticipate Basware expanding into other categories?
We're not dreaming things up that sound cool but have no application to a customer problem. In fact, I'd say that our co-creation process — finding something that a particular customer needs to solve that will benefit many others in the process — is the best place to start.
PDF e-Invoicing began with a German automotive customer back in 2012. They were being swarmed with over 2 million paper invoices a year and we had an activation team calling suppliers and trying to push them to e-invoicing. Unwieldy, right? We rolled out PDF e-Invoicing and it was a huge success in reaching those suppliers. Fast forward seven years and 12% of our network volume is now PDFs. Only 10% of our volume across the globe is paper, and that's dropped in the last year.
But you don't just get to those results on your own, you have to collaborate with your customers. You have to look to your customers for inspiration.
During the first quarter of next year, we'll be entering our offerings into SolutionMap's Spend Analytics and Supplier Relationship Management and Risk for ranking. We have a unique value proposition around analytics as we provide 100% spend visibility around both direct and indirect spend. We can capture 100% of your invoices. Additionally, the system can predict when open spend is expected to actualize regardless of the source. This means PO & non-PO invoices, recurring invoices linked to payment plans and spend from any PO, be it external or generated within Basware.
Xavier: Basware has been one of the providers that is constantly innovating and updating its functionality. If we look back at our SolutionMap analyses over the last two or so years, we can see that it is has consistently improved quarterly.
These are some of the SolutionMap areas where Basware has top capabilities or is above the average score compared to 13 other competitors:
E-Procurement Functionality:
Catalog Management
Indirect & Services Requisitioning
Direct Material Requisitioning
Ordering
Receiving
I2P Functionality:
Invoice Creation, Capture, & Submission
Services and Contract Invoicing
Invoice Compliance
Invoice Validation and Approval
Invoice Collaboration
Invoice Integration
Payment Support, Methods, and Processing
Payment Card Support
Early Payment Financing
What role does guided buying play in bringing about "visible commerce," which is Basware's goal of providing people and companies 100% spend visibility into transactions and supply chains to bolster ethical business practices?
Jeff: Guided buying is a feature in the push to deliver technology that provides users with the fastest, easiest way to get exactly what they need in a compliant fashion. The more that users are buying via the proper channels in accordance with company spend policies, the more companies can ensure that they are 1) seeing/understanding everything being bought across the entire enterprise 2) funneling orders to approved, vetted and responsible suppliers. 100% user adoption is a major component in achieving visible commerce, and guided buying supports that.
Xavier: The intention of a guided-buying approach is to allow the user to buy in compliance with the objectives of the company, and preferably without affecting the user's shopping experience. With Basware, and its concept of visible commerce, guided buying should play a predominant role, and knowing Basware's R&D efforts, this will be a constant focus of innovation.
What is Basware's standout capability in accounts payable (AP)?
Jeff: Many P2P suites only handle PO-backed indirect invoices, and if you're lucky, they have some basic non-PO invoicing capabilities. In contrast, we're handling all of your invoices — direct, services invoices, logistics invoices, etc. Basware is the top P2P player in AP automation. We process all of our customers' invoices, not just a subset of them.
And what further separates our AP functionality is that we can achieve the highest levels of automation through a combination of flexible matching, payment plans and automated coding.
Many P2P solutions only have AP capability where they can match with POs created within that suite. At Basware we can handle virtually any external PO type, whether it's coming from an ERP, MRP, another procurement system, etc.
We recently debuted a feature called cascade matching. This means the system can do a header-level match when matching with invoice line details fails, yet another advancement meant to reduce manual exception handling. There are a number of other scenarios we handle where traditional matching fails. For example, if the order and invoice are in different currencies, if the order and invoice have a different tax rate, if you're ordering goods with intra-day price fluctuation, etc. Basware minimizes exception activity and frees up your employees for more strategic tasks.
Xavier: Spend Matters has done a lot of research and analysis of AP automation solutions, and we can say with certainty that the scope of functionality varies considerably in the capture, matching and validation of the invoice. With Basware, we see a provider always seeking to simplify the process, while covering all possible business scenarios through automation and intelligent features.
According to our Invoice-to-Pay SolutionMap ranking, Basware is a constant "Value Leader" (meaning high scores for a solution's capabilities and high scores from customers), and its solutions are trendsetting.
What's the standout functionality of invoice compliance and invoice validation?
Jeff: When it comes to commercial rule and regulatory rule validation, we truly have no peer. I just spent part of the summer in our Munich office, and you wouldn't believe how complex the automotive industry requirements are. But it's really important to get this right because you don't want non-compliant invoices entering your system.
We check for the existence of mandatory information as defined by law (like country-specific tax laws). And if we cannot identify mandatory information like an invoice number, we reject the invoice. The supplier gets an email asking them to make the required change, and the receiver will never see a non-compliant invoice. Obviously the mandatory fields differ by country, adding even more complexity. This means we check different mandatory fields for an auto company's French division vs. its German division.
On top of our validation capabilities, we offer compliant e-Invoicing in 56 countries and e-archiving in 35 countries — with Canada, Latvia, Lithuania, Portugal and Singapore on our roadmap. It really helps to have a vendor with expertise in these areas so you can remain compliant. Invoice archiving requirements aren't standardized at all. For example, France requires color scans, Italy requires the digital archive to be on Italian soil, and many countries even require paper archives.
Xavier: Within compliance and invoice validation, SolutionMap shows that Basware has some of the highest scores among solution vendors.
In the I2P category, Basware is ranked against 13 other providers. Its scores beat the competitors in several invoicing capabilities.
In compliance, Basware alone has the top score in tax compliance support, specific country experience, invoicing audit support and machine learning/AI support.
In validation, Basware beats the competitors by having the top scores in auto m-way match, payment plan support, commercial rule validation, and unique validation capabilities.
How do you help your customers become better in S2P processes?
Jeff: We offer maturity and performance insights to our customers in more than 120 aspects across source-to-pay. This allows them to take better informed, or more strategic, actions when developing their processes and operations to reach prioritized business outcomes (like optimizing operations, enabling business, managed risk and compliance, managed spend and optimized working capital). Since they are continuously delivered throughout the customer contract, our maturity services also act as a formalized checkpoint to illustrate progress and ensure customers make the most of their Basware solutions.
Xavier: The concept of data analysis supported by emerging technologies such as AI and ML, and enriched with industry and community benchmarks, have enhanced the support and value that solutions such as Basware offer to its customers.
The value creation is undoubtedly an area of great interest for IT solution providers, and Basware is one of the most diligent in emphasizing this through the construction of insights for its customers.
Jeff, give us an overview of what Basware has developed recently and where it wants its roadmap to go.
Jeff: We've rolled out many enhancements to improve the supplier experience. One is a new and easy way for suppliers to receive e-orders directly to their order processing system. Our PDF e-Order service captures and extracts information from any machine-readable PDF, leading to better data accuracy and faster processing. Suppliers still receive a lot of orders from customers via email or even fax, which have to be manually entered into their order system. This new service reduces the burden for suppliers.
Also we're in an environment where monitoring supplier risk is extremely important. We came up with a solution that allows you to upload your suppliers onto the Basware Network, and we will enrich that data with both internal and external sources. We use internal statistics to verify delivery performance. But we also integrate with external sources that provide financial risk monitoring and compliancy risk monitoring, including checks against multiple sanction lists such as OFAC, politically exposed persons, law enforcement actions, adverse media and disqualified directors. Soon our supplier scorecard will show these alerts by source and immediately raise them within Basware P2P.
Another cool feature we recently developed assigns a score to every item on a requisition, providing the probability that item will be approved. The model uses data specific to each customer and the approval confidence index is customized to their process, products, vendors and services. The more data the system is fed, the more accurate the model becomes. Requisitioners who see that the likelihood of a particular item being approved is small can select a different item or vendor. And for approvers, approval confidence index speeds up their process, prioritizing transactions for review. In the future, items with a sufficiently high confidence score could be automatically approved.
In terms of the future, Basware defines its vision — "visible commerce" — as the transparent exchange of money/goods/services where availability of data empowers people to make effective, ethical business decisions. It's important to bring visibility to all parties that are contributing to the supply chain, SRPM enhancements obviously remain an important part of our roadmap. We believe transactional transparency yields a more empathetic, responsible economy, and as an example we will provide a CO2 dashboard to extend 100% spend visibility to one's carbon footprint.
We're also developing a method of price benchmarking — tentatively called Basware Price Watch — where we can lock in on one product model and look at all activity across customers and suppliers, even in different currencies, and show what the benchmark average is.
Xavier: As an analyst, the roadmap shows me where a provider prioritizes its investments. Basware's roadmap reveals its strong focus on innovation and generating value for customers.
And Basware's roadmap stands out among competitors in its focus on the supplier experience. Spend Matters talks to a lot of solution providers and we often ask about their plans for improving supplier experience, but it's not often a priority for them.
This is a Brand Studio article written for Basware, not as Spend Matters' analysis or news content.