Back to Hub
Brightfield (TDX) raises $53 million to light up the extended workforce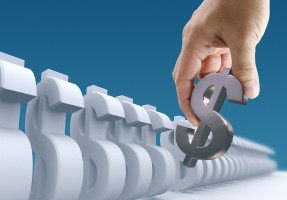 Brightfield (TDX) — a New York City-based artificial intelligence and big data analytics company that optimizes contract labor spend and program performance for employers, MSPs and staffing firms — announced today that it has received $53 million in funding to fuel its market expansion and the continuing development of its platform, Talent Data Exchange (TDX).
The Series A round was led by Sapphire Ventures, with participation by MissionOG, CapitalOne Growth Ventures and Telescope Partners. A valuation for the company has not been disclosed.
Spend Matters has been covering Brightfield and the development of TDX for several years, and tracing the arc of Brightfield's evolution from a consulting firm to a subscription-based data analytics platform business. (See Talent Data Exchange: A Game Changer in Contingent Labor and Beyond and Brightfield Plans to Ramp Up Platform Rollout Following Latest Investment).
Brightfield, now referring to itself as "the company powering the world's largest workforce-data network," was founded in 2006 as a workforce strategy consultancy for companies looking to build, expand or optimize extended workforce programs. According to the funding press release, in 2015, Brightfield launched TDX as a "market intelligence software platform … used by IT, Procurement, Finance and HR leaders to manage workforce spending in an era where an increased percentage of corporate personnel are part of an Extended Workforce, made up of temps, consultants, freelancers, 'gig' workers and contractors."
Jason Ezratty, the Founder and Chairman of Brightfield, was quoted as saying, "Only five years ago, we conceived of the idea of TDX, fueled by the conviction to build an unbiased, third-party data exchange to benefit buyers, sellers and intermediaries in the global talent marketplace. Our success was only possible because of the trust and support received from our TDX members, partners, collaborators and teammates."
The funding press release states that "TDX is powered by the world's largest labor data consortium of employers, staffing firms, managed service providers and talent networks." Using proprietary data science and natural language processing, "Brightfield ingests ongoing member data feeds on job, cost and performance data from Procurement, Finance and HR systems to record and analyze the context of job descriptions, statements of work, contracts and financial transactions between employers, suppliers and workers."
TDX, according to the press release, has become "a source of artificial intelligence trained by over $350 billion in labor spend from over 300 organizations across over 15 industry verticals and 100 countries." It was noted that "customers like CapitalOne and Medtronic have used Brightfield's AI-driven TDX platform to generate recurring savings of 5-10% of spending, reduce the time to fill roles by 25%, and increase hiring manager and candidate satisfaction by optimizing their job taxonomies, workforce mix, pay rates and supplier networks."
Spend Matters will be following up on this coverage with an in-depth Nexus research brief on Brightfield and TDX, this investment funding and what it all means. Stay tuned.
Related Articles
AP/I2P

EPRO

P2P

S2P

SOURCING

ANALYTICS

SXM

SRM

02/20/2018

09/15/2017

04/15/2019

03/13/2019

07/29/2016
Related Articles
AP/I2P

EPRO

P2P

S2P

SOURCING

ANALYTICS

SXM

SRM

02/20/2018

09/15/2017

04/15/2019

03/13/2019

07/29/2016