Back to Hub
Uber Works app launches to match shift workers and businesses via staffing agencies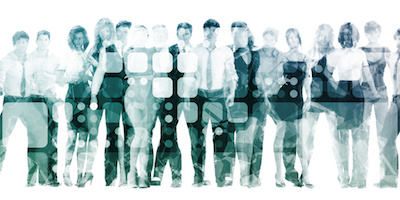 After about a year of testing, Uber has launched its Uber Works app that uses staffing agencies to help connect shift workers with businesses trying to fill jobs, according to a company blog post.
"We believe that finding work shouldn't have to be a job in itself," the post said. "For positions as diverse as being a prep cook, warehouse worker, a commercial cleaner or event staff, Uber Works aims to make it easier to find and claim a shift."
Uber is popular, spawned products like Uber Eats, and it has gone public — but it doesn't turn a profit, as a TechCrunch article points out.
"Uber Works looks like an attempt to find a less bumpy path to profitability — via a matchmaking platform for workers who are employed by staffing agencies, which Uber's blog post is careful to note 'employ, pay and handle worker benefits.' Ergo Uber doesn't have to," the article said.
That's an important distinction because California just approved a law, AB-5, to redefine which workers are employees and which are contractors. Uber has contended that drivers are not its employees, they just use Uber technology to find riders.
Spend Matters' Research Director for labor and services procurement, Andrew Karpie, sees the Uber Works development as part of a longer trend.
"Over the past 10 years, the gig platform economy has emerged in the broader context of organizations using more contingent workers sourced from staffing agencies," Karpie said. "It has not only created value for consumers and businesses, but has challenged and shaken up the status quo in many ways, including the use of workers classified as 1099 independent contractors (ICs) rather than W-2 employees.
"Now, perhaps the biggest 'bad boy' of worker classification, Uber, has launched Uber Works in partnership with traditional staffing firms, which have historically provided temporary workers to businesses and payrolled those workers in a legally compliant, 'employer-of-record' wrapper. One thing is for sure, whatever the mix of worker classifications it involves, the evolution of the gig, contingent or extended workforce — whatever you want to call it — is going to continue, often in unpredictable ways," he said.
"This was the main theme of our 2016 research brief The Digital Evolution of the Contingent Workforce Supply Chain."
Uber Works is being launched in Chicago with plans to expand elsewhere, the company said.
TechCrunch notes that this technology joins a crowded market: "There are a large number of shift, temp and blue collar work finder apps targeting a similar fast-paced, high turnover employment need in the U.S. and Europe — including the likes of Bacon, Catapult, Gig, JobToday, Limber, Rota, Shiftgig, Shiifty, Snag and Syft to name a few."