Back to Hub
Online Platform RigUp Raises $300 Million: Maybe Not Just Another Unicorn?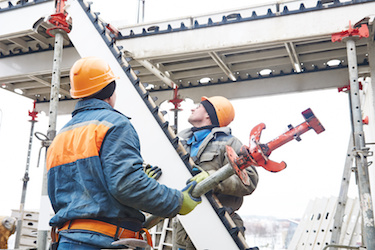 Online marketplaces for connecting workers and businesses have been around since the early-to-mid 2000s. But it has only been in the past eight years that larger organizations have begun to take notice of them (more, perhaps, as curiosities than as full-fledged, digitally enabled suppliers of workers and services). The reality is that few, if any, of the top 5,000 private employers in the world have established compliant, online marketplace sourcing channels that would account for more than 1 or 2% of their contingent workforce spend. Whether or not this is changing in any significant way is open to debate.
However, something does seem to be happening, if not on the large-enterprise demand-side, then on the supply-side, where, over the past year or so, significant capital has been flowing into some business-focused (versus consumer-focused) online marketplaces. That includes Austin-based RigUp, which recently announced a $300 million series D round. With a $60 million Series C round in January 2019 and four earlier financing rounds since its launch in 2014, RigUp's financing now totals $423.8 million. According to the Wall Street Journal, the most recent "financing brings the valuation of the startup aimed at energy contractors to $1.9 billion."
Unlike its white collar, online freelancer, global marketplace cousins, Upwork and Fiverr (which completed their IPOs in October 2018 and June 2019, respectively), RigUp has been focused on mostly blue collar workers deployed on the ground in the U.S. energy sector. At of the close of trading on Oct. 25, Upwork (which is more or less the same size as RigUp in terms of gross services volume) had a market value of $1.64 billion.
In this Spend Matters PRO brief, we will take a look at RigUp, and we'll examine where it fits into the broader landscape of digital platforms for work and services platforms. We will also discuss reasons why RigUp might be a different type of animal and how that might affect the thinking of procurement practitioners pondering the viability of online work/services platforms as sourcing options.
Related Articles
09/15/2017

02/18/2020

10/25/2022

07/09/2019

AP/I2P

EPRO

P2P

SOURCING

ANALYTICS

06/25/2020
Related Articles
09/15/2017

02/18/2020

10/25/2022

07/09/2019

AP/I2P

EPRO

P2P

SOURCING

ANALYTICS

06/25/2020