Back to Hub
EcoVadis CSR Index sees progress on labor and human rights, but procurement sustainability falls short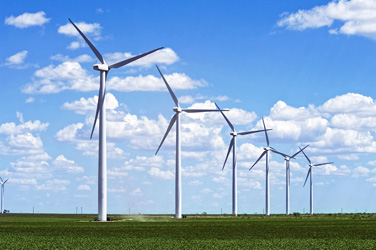 Sustainable practices are slowly being embraced by companies around the globe, but performance has actually fallen in some key areas, according to EcoVadis' newly released Global CSR Risk and Performance Index 2019.
The greatest increase was recorded in human rights and labor rights activities where aggregate scores for performance rose from 45.4% in 2017 to 46.7% in 2018, said the report from EcoVadis, a provider of  ratings for CSR, sustainability risk and performance for companies that fuel global supply chains.
EcoVadis attributed much of the gain to increased awareness and scrutiny of modern slavery as well as diversity issues in the workplace, with many governments introducing legislation requiring enhanced due diligence and reporting on these issues in places like the UK, California, Australia and the EU.
Aggregate scores for ethics issues like corruption, data privacy and anti-competitive practices also increased, from 41.7% in 2016 and 42.1% in 2017 to 42.5% in 2018. EcoVadis sees many countries around the globe maintaining and strengthening anti-corruption laws and recognizing corporate entities as liable for bribery charges, while the EU's GDPR legislation is expected to spur continued global improvement and help keep data management concerns a top priority for corporate executives.
Scores remained flat in the aggregate environment assessment, from 45.6% in 2016 to 45.6% in 2018, and continued a downward trend in the "sustainable procurement" category, where scores fell from 38.6% in 2016 to 38.3% in 2017 and to 38.2% in 2018.
According to EcoVadis, the low scores in sustainable procurement assessment are the result of low visibility into a business' supply chains beyond the first level. Businesses have almost no data on the suppliers of primary suppliers, creating supply vulnerability and making it nearly impossible to monitor environmental impacts. While supply chains may be fragmented among dozens or hundreds of suppliers and often tracing to unstable countries, the report emphasizes that half of all supply chain disruptions occur below the first level. Firms with no knowledge of these potential constraints can't plan around them, so it's more important than ever for businesses to offer incentives to suppliers to gather, organize and deliver more data.
The EcoVadis Index draws on more than 50,000 assessments conducted from 2016 through 2018 across nine industries and normalized across geographic regions. Assessments are conducted mostly at the request of enterprise customers who onboard suppliers, contractors, distributors and customers into the Index network. Small businesses were those with less than 1,000 employees.
Sustainability performance was strongest in Europe, where large businesses became the first group to score above 50%.
North America and Latin America scored 41.8% and 41.4% respectively, which EcoVadis notes show a low correlation between economic development and sustainability performance.
Small and large businesses in AMEA, excluding China, both saw their scores decline since 2016. In China, small businesses fell to 37.3%, and large businesses increased their score from 31.5% in 2016 to 33.6% in 2018.
Across all assessments, EcoVadis noted that small businesses performed slightly better on the scores overall compared to large businesses. Large businesses held the edge in the environment and labor and human rights categories, potentially based on economies of scale and the resources to more strictly monitor these outcomes.
Small businesses performed better than large ones in ethics and sustainable procurement categories likely based on less cumbersome data management and supply chains from less complex organizations. Small and medium-size businesses make up much as 80% of those assessed by EcoVadis.
Compared to the previous year, European large and small businesses had the greatest number of businesses who improved their score, 62% and 60% respectively. North America had the greatest percentage of businesses that saw no change to their scores, 28% of large businesses and 19% of small businesses.
This suggests that between the two developed regional economic areas, those in Europe seem to have improved CSR practices already integrated into their plans and are in the process of executing them, while North American firms are still largely in the planning phases of CSR changes. In China, just 47% of large businesses improved their Index score, while 40% saw their scores decrease, with 30% decreasing among small businesses.
Among industry groups across the globe, small businesses scored highest in the food and beverage industry and heavy manufacturing, likely due to the high regulatory scrutiny small businesses like restaurants and specialty fabrication facilities experience.
Poor performers were the construction, transport and internet connectivity technology industries, scoring just 40.3% on average. Among large businesses leading industries were advanced manufacturing and heavy manufacturing.
The weakest performing industries were wholesale and professional services and transport, who traditionally have required less of a focus on monitoring supply chain inputs.