Back to Hub
Workforce Logiq acquires ENGAGE Talent and gets even smarter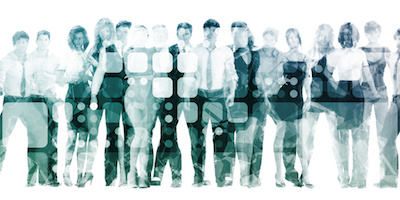 Workforce Logiq, a global provider of workforce management software and services to large corporations, announced it has acquired the predictive analytics and AI software company ENGAGE Talent.
ENGAGE, based in Charleston, South Carolina, provides major businesses with various analytic services that improve talent acquisition and engagement performance. Both Workforce Logiq (which is owned by The Carlyle Group) and ENGAGE Talent (founded in 2014) are privately held companies, and the terms of the deal were not disclosed.
The acquisition marks further momentum of Workforce Logiq's strategic transformation, under the leadership of Jim Burke, who joined the company as CEO in 2018. The founder and CEO of ENGAGE Talent, Joseph Hanna, will assume the roles of Workforce Logiq's chief strategy officer (CSO) and the managing director of ENGAGE Talent.
Having a CSO with data analytics chops as a member of the executive team will definitely be a bonus as Workforce Logiq continues to navigate the rapidly evolving contingent workforce landscape, driven by changing customer demands and advanced technology.
The Deal in Context
In an open letter published on the Workforce Logiq website, Burke explained the rationale for the acquisition, stating: "In my ongoing conversations with our clients, prospective partners, industry analysts and other expert advisers, there's a clear and consistent need among employers regarding workforce management: to be less reactive. To have the ability to anticipate — accurately. Addressing [this] requires something that the workforce management industry has lacked until now: predictive data and analytics that illuminate important insights for better recruiting and retention decision making in the current — and future — talent landscape."
ENGAGE Talent's Hanna stated in today's press release that "problem solving with data science is in our DNA. That makes us a great fit for Workforce Logiq. Their team thinks differently about how to prepare clients for today's challenges. The combination of our expert advisers, AI capabilities and proven platforms gives us the freedom and responsibility to innovate, disrupt and solve problems for more organizations and their broader full-time and contingent talent challenges — globally."
For Workforce Logiq, the acquisition of a predictive analytics company is not just a tuck-in, but is part of a bigger picture, a broader solution vision that is innovative while meeting client businesses on their own ground.
The press release pointed out that "with the acquisition of ENGAGE Talent and the recently announced exclusive partnership with Upwork, Workforce Logiq has a universal sourcing solution capable of addressing all elements of clients' acquisition and retention programs, including full-time (RPO), contingent (MSP), and freelance/'gig' (FMS) workers."
A Look at ENGAGE Talent
"ENGAGE uses AI predictive models with data from 40,000 external sources to deliver the most holistic and validated talent intelligence worldwide," according to the press release.
Companies such as Allstate, Dell, CarMax and others rely on ENGAGE to improve talent acquisition, candidate engagement, competitive intelligence and labor market analytics.
"The acquisition will equip Workforce Logiq customers with proprietary benchmarks and real-time intelligence to find, engage, hire and retain the top candidates in the market faster and more affordably than ever," the release states.
It also notes that ENGAGE's analytics give HR and procurement leaders useful, validated and actionable intelligence to:
Identify and shortlist those candidates likely to engage with recruiters, apply for and accept jobs.
Create talent-specific messaging to improve recruitment and retention engagement rates.
Recommend the most effective channels to source for known roles and create future talent pipelines.
Provide real-time talent supply and demand and compensation analytics and other market/ industry intelligence.
ENGAGE Talent's specific analytical offerings include:
5D Profile that predicts the optimal candidate-specific workplace attraction characteristics and enables organizations to tailor individual attribute-based recruitment and retention messaging.
Talent Retention Risk (TRR) Score that provides real-time predictive recruiting and retention decision making and enables organizations to anticipate and plan for future skill supply-and-demand gaps.
Wrap-up
The application of AI and predictive analytics in the contingent and holistic workforce domain is looking to be the next big thing.
This assumption seems to have been affirmed by Brightfield's recent $53 million Series A round (see Brightfield (TDX) Raises a Whopper of a Round: Analysis + Implications for Contingent Workforce/Services Technology). And there are many other signs of AI/ML, predictive analytics, etc. taking root in the workforce management space, whether it is upstream the talent management lifecycle (i.e., talent acquisition and engagement) or further downstream. It appears there are innumerable opportunities and potential applications — something that Spend Matters will surely be tracking.
Accordingly, we'll be returning with a PRO brief to take a closer look at ENGAGE Talent and its acquisition by Workforce Logiq in the near future.