Back to Hub
Commodities Roundup: Mining and metal deal values fall; Indian gold sales drop; protests impact No. 1 copper producer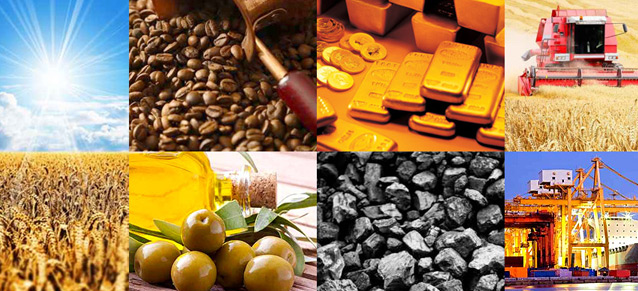 For the buyers and category managers out there, especially those of you deep in the weeds of buying and managing commodities, here's a quick rundown of news and thoughts from particular commodity markets. MetalMiner, a sister site of ours, scours the landscape for what matters. This week:
Metal deal values decline
According to a recent PwC report, the value of mining and metal company deals in the third quarter reached $3.2 billion, down 46% from the previous quarter.
The number of deals — 147 — was down 9% from the previous quarter.
Baosteel's $659 million acquisition of Maanshan Iron and Steel marked the largest deal of the quarter for the sector.
Norsk Hydro ramps up production
Oslo-based aluminum, alumina and bauxite producer Norsk Hydro is looking to ramp back up to full capacity after Brazilian authorities lifted the final embargoes on its Alunorte alumina refinery.
According to the firm, the refinery reached 83% capacity utilization during the third quarter.
In its third-quarter financial reporting, Hydro said its underlying EBIT fell 49% year over year, partially as a result of falling aluminum and alumina prices.
Steel production declines in September
Global steel production in September fell 0.3% on a year-over-year basis, while production through the first nine months of the year is up 3.9% compared with the first nine months of 2018.
China's September production of 82.8 million tons marked a 2.2% year-over-year increase.
Zinc, lead demand are forecast to fall
According to a recent report by the International Lead and Zinc Study Group, 2019's global demand for zinc and lead is forecast to fall 0.1% and 0.5%, respectively.
Next year, demand is expected to rise 0.9% and 0.8%, respectively, in 2020.
Chinese zinc demand is forecast to rise 0.6% this year after falling the previous two years.
Gold, silver sales down in India
MetalMiner's Sohrab Darabshaw delved into the decline in gold and silver buying this holiday season in India.
Why are sales down? Among the reasons, Darabshaw explained, are the U.S. dollar's rising value against the rupee, rising unemployment, and import duties on gold and other precious metals.
However, Darabshaw remained optimistic about the state of the gold market in India.
"India is the second-biggest market for gold, after China," he wrote.
"Many in the Indian media have started writing off gold as an investment option for Indians, but as someone who has tracked this metal over the years, allow me to say this — they will eventually be proven wrong."
British Steel's saga continues
British Steel's forced liquidation earlier this year kicked off a process to find a buyer and save the U.K.'s second-largest steel producer.
After the initial bidding, an arm of Turkey's military pension fund emerged earlier this year as the favorite to take over British Steel. Despite a 10-week exclusivity period to negotiate the takeover, a deal could not be reached.
As such, the ailing steelmaker is now open once again to other potential suitors, as MetalMiner's Stuart Burns explained.
"Although suggestions that Sanjeev Gupta's Liberty House, which already owns steelmaking facilities in Rotherham and Stocksbridge in South Yorkshire and employs some 5,500 people across 30 sites, is mooted as a preferred buyer, the company previously said it would want to close Scunthorpe's two blast furnaces and invest in new electric arc furnaces," Burns wrote. "That is a move unions fear could lead to job losses, while the government probably fears will cost them support money in one form or another.
"However, Liberty remains the preferred bidder by most in the industry despite a return to the table by Chinese steel producer Jingye."
Protesters demand change in Chile
The world's No. 1 copper producer, Chile, has seen protesters take to the streets in recent weeks — in the capital, Santiago, and other cities — to express their dissatisfaction with the government.
The protests began over a proposed metro fare hike — since shelved — but protestors have also cited wealth inequality and healthcare costs among their grievances.
Protests on Oct. 25 proved fatal, as 19 were killed and thousands were injured or arrested, according to media reports.
As a result, amid the current state of tension, the Chilean government announced it would pull out of hosting two upcoming international summits, the Asia-Pacific Economic Cooperation summit and the COP25 climate summit.
It remains to be seen what longer-term impacts the protests could have on the mining sector, particularly with respect to copper. Workers at BHP's Escondida mine — the world's largest copper mine — went on strike Tuesday in support of the protests.
Chilean stock exchanges have taken heavy losses since the protests began; the Santiago Stock Exchange fell 3% Thursday.
According to the International Copper Study Group, copper mine production through the first seven months of the year declined 1.3% year-over-year.