Back to Hub
What Makes It Great: The Procurify Customer Experience (E-Procurement SolutionMap Analysis)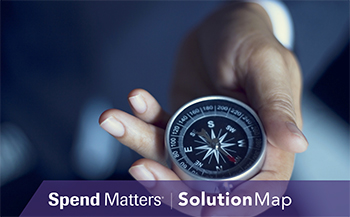 If you're going to invest in an e-procurement solution, you'd at least hope that your employees use it. But this is often easier said than done. The usability of enterprise software like e-procurement has been low more often than not, and end users from procurement and other functions alike have not always been keen to requisition, punch out and slog through approvals in systems that recall the days of Windows 2000.
Fortunately, a new breed of procurement solutions is rectifying these past missteps, offering simple, intuitive user experiences that remind users more of the applications they use in their daily lives than at the office. The benefits are attractive: higher solution adoption, faster realization of the benefits of technology and greater overall ROI from the technology investment.
This is exactly what attracts customers to a company like Procurify.
Based in Canada, but with clients around the world, Procurify is an e-procurement solution designed for the needs of small and medium-size businesses. This is most visible in its best-in-class UX/UI, which along with other factors helped Procurify claim the highest customer satisfaction scores in our E-Procurement SolutionMap.
But where does Procurify stand out most and help "set the bar" in e-procurement, and why should this matter for procurement and finance organizations? Let's delve into the SolutionMap benchmark to find out where Procurify is great.
"What Makes It Great" is a recurring column that shares insights from each quarterly SolutionMap report for SolutionMap Insider subscribers. Based on both our rigorous evaluation process and customer reference reviews, each brief offers quick facts on the provider, describes where it excels, provides hard data on where it beats the SolutionMap benchmark and concludes with a checklist for ideal customer scenarios in which procurement, finance and supply chain organizations should consider it.
Series
SolutionMap: What Makes It Great