Back to Hub
Commodities Roundup: AI in mining; falling steel prices; September auto sales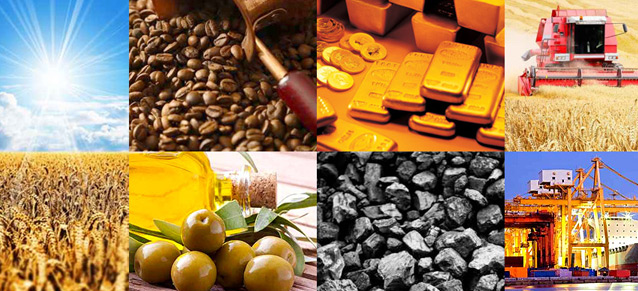 For the buyers and category managers out there, especially those of you deep in the weeds of buying and managing commodities, here's a quick rundown of news and thoughts from particular commodity markets.
MetalMiner, a sister site of ours, scours the landscape for what matters. This week:
AI and Mining
As MetalMiner's Stuart Burns noted this week, the mining sector might not be considered to be at the forefront of technological innovation.
However, that could be changing.
Miner Freeport-McMoRan will be utilizing artificial intelligence (AI) to optimize its mining processes at its Bagdad copper mine in Arizona.
"Apparently, Freeport has developed a process with McKinsey, which uses data from sensors around the mine and suggests new ways to improve the performance of its crushers and processing mills," Burns wrote. "The system found that the mine was producing seven distinct types of ore and that the processing method, which involves the use of large flotation tanks, could be adjusted to recover more copper by adjusting the PH level, the article states.
"Freeport-McMoRan CEO Richard Adkerson is quoted as saying the development has been 'a remarkable success.' With very little investment, it has boosted production at Bagdad by 9,000 metric tons of copper this year."
Steel Prices Continue to Slide
U.S. steel prices continued to fall across the board in October.
U.S. HDG, HRC, CRC and plate prices have all declined over the last month, with HRC falling approximately 13% month over month to $483/st earlier this week.
U.S. steel production for the week ending Nov. 2 checked in at a capacity utilization rate of 81.6%. Production for the week totaled 1.89 million tons.
Production for the year through Nov. 2 reached 81.60 million tons, up 2.5% compared with the same timeframe in 2018.
LME Announces Changes to Warehouse Rules
The London Metal Exchange has announced a set of tweaks to its warehousing and reporting rules that could augment transparency in metals trading.
"Broadly, the first change is intended to improve logistical optimization and is designed in part to guard against the structural queue model," Burns explained. "The Queue-Based Rent Capping (QBRC) period has been extended from 50 to 80 days over a nine-month period and is intended to allow warehouse operators to compete more effectively for metal.
"Queues have been probably the most sensitive issue the LME has had to address in the years since the financial crisis, so extending the permitted period took some consideration."
The LME is also making changes with respect to off-warrant stocks.
"On the topic of off-warrant stocks, the exchange is implementing a reporting regime intended to increase transparency and allow the market 'to trade on the basis of a more holistic view of metal availability' — a move many of us welcome," Burns wrote.
September U.S. Auto Sales Decline
According to a report by J.D. Power and LMC Automotive, U.S. auto sales in September were forecast to fall 0.9% on a year-over-year basis.
GM delivered 739,000 vehicles in the third quarter, up 6% year over year. Ford previously reported a 4.9% decline in third-quarter sales.
Fiat Chrysler's third-quarter sales were flat year over year, despite a 15% year-over-year increase in sales of its Ram brand.
Aluminum Prices Rise
Despite slumping demand, aluminum prices have been rising of late.
How can that be?
"It would seem investors are somewhat jittery and struggling to read the fundamentals," Burns explained.
"Talk of Rio Tinto having to reduce output (or worse, shut its New Zealand smelter due to high power costs) and China's second-place Chalco closing 200,000 tons of capacity in Shandong for the same reason seem to have stoked fears a number of smelter cutbacks could lead to a shortage.
"Investors also view falling LME and SHFE inventories as a sign of a tightening market."
Construction Spending Down 2%
U.S. construction spending in September dropped 2% on a year-over-year basis, according to the most recent U.S. Census Bureau report on construction spending.
In terms of billings growth, the Architecture Billings Index posted a contractionary reading for September. However, September's 49.7 — anything below 50 indicates billings contraction — marked an increase from the previous month's 47.2.
By region, billings increased in the South and West but contracted in the Northeast and Midwest.
FEATURED COMPANY
FEATURED COMPANY