Back to Hub
Shiftgig: What Makes It Great (Direct Sourcing of Workforce/Services SolutionMap Analysis)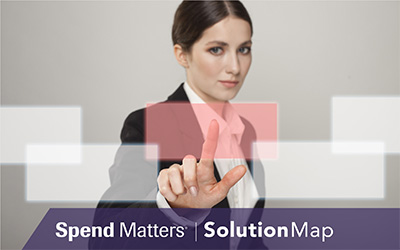 Shiftgig, which was founded in 2012 as an on-demand work marketplace, pivoted to become a pure-play technology provider. The company divested the staffing portion of its business and, in early 2019, launched its flagship software solution, Deploy: a deployment and engagement platform for staffing firms.
Shiftgig was able to pivot so quickly, in less than one year, to a software-as-a-solution business for staffing firms, because much of the original underlying technology functionalities/capabilities were built to power Shiftgig's original business model, a technology enabled on-demand work marketplace. So while Deploy was brought to market this year, underlying it is an advanced, highly scalable, fit-for-purpose technology solution that has been developed and enhanced/updated over the previous seven years.
Staffing firms can use the Deploy SaaS under subscription pricing to establish their own new "on-demand, mobile-gig-workforce" staffing channels; that is to say, alternative, digitally transformed versions of their traditional ones. At this time, Shiftgig mainly targets staffing firms serving the hospitality, light industrial and experiential marketing staffing segments (but it can also be used by other businesses like per-diem nursing, catering or event management companies).
Within this new digital staffing model (enabled by Deploy), staffing firms continue to be the sourcer, curator, employer of record and payroller of the temporary workers utilized by client businesses. But Deploy enables a staffing firm's own on-demand, mobile/digitally-connected temp workforce and 24/7 self-sourcing capability for clients. Operationally, Deploy reduces time-to-fill, and it improves the quality of deployed workers based on data and analytics. Shiftgig Deploy allows staffing firms to "up their game" and create a win-win scenario that also includes clients and workers.
Spend Matters breaks down the broadening and evolving enterprise technology solution market for contingent workforce and services (CW/S) into three main categories in SolutionMap, our free vendor ranking system. Those are solutions to manage:
* Temp Staffing, the primary historical focus and largest category of spend under management for established VMS providers (e.g., Beeline, Coupa-DCR Contingent Workforce, SAP Fieldglass, etc.)
* Contract Services/SOW (Statement of Work), the spend category now contributing the highest growth to VMS providers' spend under management.
* Direct Sourcing of Workforce/Services (DSW/S), while the largest volume of spend under management and numbers of users lie in the Temp Staffing solution category, top VMS providers have been evolving and increasingly providing capabilities to enable clients to directly source and engage contingent workers and manage the corresponding spend and risk.
So where does Shiftgig Deploy fit into the burgeoning CW/S solution market?
Shiftgig participated and was scored in the Direct Sourcing of Workforce/Services Q3 2019 SolutionMap research cycle. Given its unique purpose and target market, Shiftgig Deploy differs from many of the other solutions (targeted to enterprises, not staffing firms) in Spend Matters in the Direct Sourcing of Workforce/Services SolutionMap. These may offer capabilities that Deploy does not — and vice versa. For example, some of the FMS-like platforms may provide complete invoicing and payment capabilities for independent contract workers, while Deploy provides an open API that transfers timesheet data to a staffing firms payrolling system. Accordingly, because Spend Matters' scoring RFI had not anticipated a solution like Deploy, the SolutionMap Solution Scores may not provide an adequate score for this very strong, highly specialized solution.
As of Q3 2019, SolutionMap contains functional and customer satisfaction benchmarks on more than 50 providers within the overall procurement technology landscape, including 14 providers within the CW/S segment. But, taking into account the qualifications above, where does Shiftgig Deploy stand out most and help "set the bar" for the Direct Sourcing of Workforce/Services segment? And why should this matter for procurement and HR organizations? Let's delve into the SolutionMap benchmark to find out where Shiftgig is great.
"What Makes It Great" is a recurring column that shares insights from each quarterly SolutionMap report for SolutionMap Insider subscribers. Based on both our rigorous evaluation process and customer reference reviews, each brief offers quick facts on the provider, describes where it excels, provides hard data on where it beats the SolutionMap benchmark and concludes with a checklist for ideal customer scenarios in which procurement, finance and supply chain organizations should consider it.
Series
SolutionMap: What Makes It Great
Related Articles
05/29/2019

AP/I2P

CLM

EPRO

P2P

S2P

SOURCING

SXM

SRM

02/08/2018

07/12/2018

01/07/2019

09/25/2019
Related Articles
05/29/2019

AP/I2P

CLM

EPRO

P2P

S2P

SOURCING

SXM

SRM

02/08/2018

07/12/2018

01/07/2019

09/25/2019