Back to Hub
Commodities Roundup: ArcelorMittal closures; oil prices; nickel deficit falls; section 232 tariffs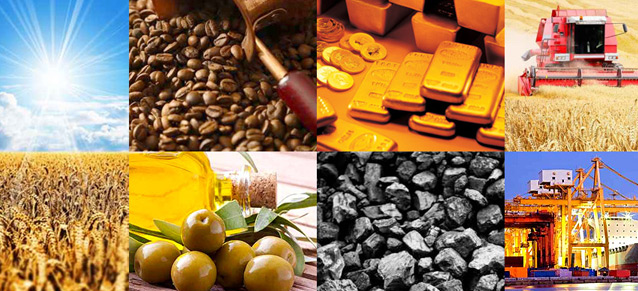 For the buyers and category managers out there, especially those of you deep in the weeds of buying and managing commodities, here's a quick rundown of news and thoughts from particular commodity markets.
MetalMiner, a sister site of ours, scours the landscape for what matters. This week:
ArcelorMittal closes plants in South Africa, Poland
MetalMiner's Sohrab Darabshaw reported on ArcelorMittal's recent announcements of the closure of its plant in South Africa and temporary closure of another in Poland.
"First, ArcelorMittal announced it would be shutting down a plant in South Africa, quickly followed up with another notice of the temporary closure of a furnace in Poland," Darabshaw noted.
"The global steel company cited 'severe financial losses' and a downturn in the global steel sector for its decision to shutter the Saldanha plant in South Africa.
"The steelmaker said its blast furnace in Krakow, Poland, will come back online — scheduled to shut down Nov. 23, 2019 — once steel demand recovers. The Krakow unit makes up approximately one-third of the firm's steel production capacity in Poland."
Goldman bullish on oil
Elsewhere, MetalMiner's Stuart Burns weighed in on Goldman Sachs' bullishness on oil prices (albeit in the long-term view).
"Goldman Sachs, however, is recommending clients go long on the premise that the fracking industry, while depressed now, is simply going through a down cycle," Burns wrote.
"In other words, today's pain is tomorrow's gain."
On the heels of attacks on Saudi Arabian oil facilities earlier this year, prices received a boost; however, that proved to be short-lived.
Production recovered at the tail end of Q2 and into the early part of Q3.
Burns notes that Iran's discovery of a large oil field in the southern part of the country could further pressure prices; however, it remains to be seen when that supply could feasibly come online and begin exerting supply-side pressure on the price.
"Indeed, Goldman's advice appears to be for the long term," Burns added.
"Prices are not expected to recover anytime soon, with the bank suggesting it could be a year or two before falling output brings the market back into sufficient balance for prices to rise."
U.S. steel capacity at 80.3%
For the year to date (through Nov. 16), the U.S. steel sector's capacity utilization rate held at 80.3%.
U.S. steel production totaled 85.3 million tons during the aforementioned period, which marked a 2.3% increase on a year-over-year basis.
For the week ending Nov. 16, production was up 0.8% compared with the previous week.
Nickel deficit falls with demand
Burns also this week delved into the state of the nickel market, which reached over $18,000/mt earlier this year but has since eased.
"According to the International Nickel Study Group, the global nickel supply deficit is expected to ease from 144,000 metric tons in 2018 down to 79,000 tons in 2019," he wrote. "The deficit is expected to ease further still, down to 47,000 tons in 2020.
"The easing of the deficit comes in large part because demand is slowing.
"According to a post on RecyclingInternational.com, stainless steel production in Europe during the first half of 2019 declined 4.9% compared to the first half of 2018, falling to less than 3.75 million tons. The International Stainless Steel Forum also expects total stainless steel consumption in Europe/Africa to fall 5.7% in 2019 before rebounding by a modest 0.4% in 2020."
Section 232 sunset
The Coalition of American Metal Manufacturers (CAMMU) recently sent a letter to leaders on the Senate Finance Committee asking the legislature to consider implementing a sunset provision on the Section 232 tariffs on steel and aluminum.
Section 232 of the Trade Expansion Act of 1962 grants the president the authority to adjust import levels on national security grounds. Last year, President Donald Trump leveraged the statute to impose tariffs on steel and aluminum of 25% and 10%, respectively.
CAMMU, however, has argued the tariffs have harmed the U.S. economy and requested the imposition of a sunset clause.
"On behalf of the members of (CAMMU) and the undersigned trade associations representing industries affected by the 232 steel and aluminum tariffs, we are writing to urge you to include a sunset provision for current 232 national security tariffs in any comprehensive 232 tariff reform legislation considered by the Committee," CAMMU wrote in the letter.
Chinese raw material prices
Burns also delved into the state of Chinese steel prices this week, noting that demand in China remains solid.
"Demand in top consumer China remains surprisingly robust, yet inventories are falling — suggesting producers are struggling to keep up with demand," Burns wrote.
"If that were not enough, Reuters reported new starts are being more vigorously investigated and the approval process reviewed, leading the industry to think supply will be curbed further during the winter heating period this year.
"A notice jointly issued by the National Development and Reform Commission, Ministry of Industry and Information Technology (MIIT) and the National Bureau of Statistics urges local governments and the State-owned Assets Supervision and Administration Commission (SASAC) to verify the steel firms' capacity, production and fixed-asset investments."