Back to Hub
Commodities Roundup: Trump's South America tariff threat; Saudi Aramco's IPO; rising steel prices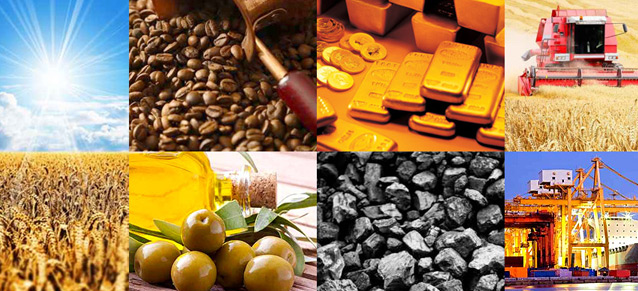 For the buyers and category managers out there, especially those of you deep in the weeds of buying and managing commodities, here's a quick rundown of news and thoughts from particular commodity markets.
MetalMiner, a sister site of ours, scours the landscape for what matters. This week:
Trump targets Brazil, Argentina with tariff threat
As noted by MetalMiner's Stuart Burns, President Donald Trump recently announced he intends to introduce tariffs on steel and aluminum imported from Brazil and Argentina, arguing they have manipulated their currencies.
Nonetheless, a final decision on the tariffs has yet to be made, according to Larry Kudlow, director of the National Economic Council, as quoted by Bloomberg.
Brazil and Argentina had been exempted from the Section 232 tariffs applied in March 2018, instead having been subjected to a quota system.
Burns opined on the tariffs' potential impact on the U.S. steel sector.
"Nor would the imposition of tariffs be a win-win for the U.S. steel industry," Burns wrote.
"Brazil exports some $2.2 billion of steel products to the U.S., but much of it is as semi-finished material, such as rolling slabs, the U.S. Department of Commerce reported this year. Raising costs for U.S. steel companies that import Brazilian slab and other semis will be the price for supporting American farmers — if this action is followed through as expected."
Nickel price correction
Nickel prices soared earlier this year, partially on account of Indonesia's announcement regarding its nickel ore export ban, which will now take effect Jan. 1, 2020.
However, prices have fallen precipitously of late.
"LME nickel prices finally corrected, now back to levels last seen in late July," MetalMiner's Belinda Fuller wrote. "While prices held on to higher levels for a few months based on supply concerns, sluggish demand ultimately trumped supply concerns during Q4.
"Prices have now dropped below the average year-to-date value of $13,960/mt.
"Later in the month, price declines stalled out around the $14,500/mt level before continuing to plunge toward long-term support levels."
U.S. auto sales gain in November
November proved to be a solid month for U.S. auto sales.
According to a forecast by J.D. Power and LMC Automotive, new-vehicle retail sales in November were expected to be up 1.2% year over year.
Honda's U.S. sales surged 11.1% in the month, while Toyota saw its sales jump 9.2%. Hyundai sales increased 6%.
India to become net importer of iron ore
Despite being the fourth-largest producer of iron ore in the world, India is on track to become a net importer next year, Burns explained, citing a recent Cogencis report.
"In the April-September period this year, India imported 900,000 tons of iron ore and exported 17.18 million tons partly, due to an oversupply in the domestic market," Burns wrote. "However, even in 2018, India imported 12.8 million tons of the ore and exported 16.19 million tons, according to the article — a net export of over 3 million tons.
"This spectacular own goal has come about because the tenure of 329 non-captive mining leases, including 24 working iron ore mines, is set to expire in March, which contributed roughly 30% to last year's iron ore output of 210 million tons."
Saudi Aramco finally holds IPO
Saudi Aramco, which this week became the first public company to achieve a $2 trillion valuation, finally held its long-awaited IPO.
However, as Burns noted, the offering took place only on the domestic Riyadh exchange, and not in New York, London or Hong Kong.
"Shares were priced at $8.53, or 32 Saudi riyals. As such, the IPO will raise $25.6 billion for the kingdom's coffers and value the company at $1.7 trillion. This was the top end of recent estimates of U.S. $1.1 trillion to $1.7 trillion, according to The New York Times, but way short of the Crown Prince's rumored target of $2 trillion," Burns wrote earlier this week.
However, the stock surged throughout the week, with media reports indicating the company is the first to attain a $2 trillion valuation.
Indian steel demand declines
In other Indian news, MetalMiner's Sohrab Darabshaw pointed out steel demand in the country declined in October for the first time in seven months.
The slowdown, he noted, is in part attributed to weak automotive and manufacturing demand.
"In October this year, India's domestic steel production fell for the first time in seven months," Darabshaw explained. "Steelmakers produced about 9.09 million tons of steel, down by 3.4% over October last year, according to figures by the World Steel Association."
U.S. steel prices rise
Sticking with steel, U.S. steel prices — plate excepted — have been on the rise of late, powered in part by price increases levied by steel producers.
"U.S. capacity utilization slipped below 80% during late November," Fuller wrote. "The rate stayed lower during the week ending Dec. 7, when capacity utilization totaled 78.7% based on production of 1.82 million tons. During the same period last year, production totaled 1.86 million tons based on a capacity utilization of 79.4%.
"Year-to-date capacity utilization through Dec. 7 totaled 80.1%, with 90.74 million tons produced. This represents a 1.9% increase compared to last year's production of 79.06 million tons during the same period (based on a capacity utilization of 78.2%)."
Glencore signs another cobalt supply deal
Miner Glencore recently announced a six-year cobalt supply deal with South Korea's SK Innovation.
The deal includes supply of up to 30,000 tons of cobalt contained in hydroxide between 2020 and 2025.
"In signing this contract with the world's largest producer of cobalt, SK Innovation has secured supply of a metal which is both core to battery production and in short supply," SK Innovation said in a prepared statement. "SK Innovation stands ready to produce the batteries required to meet the significant anticipated battery demand.
"The electric vehicle (EV) battery market is growing fast, and the total market size will be $150 billion in 2025, larger than the semiconductor market. Accordingly, cobalt demand will keep increasing. We assume global cobalt demand for EV batteries will be 32kt in 2020 and 92kt in 2025. With this contract, SK Innovation can produce batteries for 3 million EVs."