Back to Hub
Basware: Vendor Analysis Update (Part 1) — Background & Solution Overview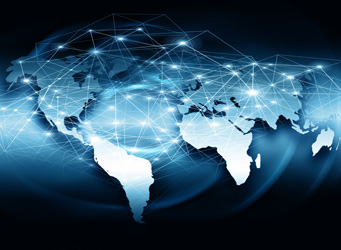 Basware is one of the largest technology providers in the global procurement and accounts payable software market. Founded in 1985 in Espoo, Finland, as Baltic Accounting Systems to deliver enterprise finance software solutions, the company has grown from a small-country player to a global platform that processes over 650 billion euros annually (2018). It has been public since 2000 and is traded on the NASDAQ OMX Helsinki Ltd. as BAS1V.
The company also manages one of the largest e-invoicing and B2B commerce networks, and Basware supports its global customer base through an operational footprint that spans more than 175 countries on six continents and includes more than 100 partners and resellers. Yet while Basware has greatly improved its e-procurement capabilities, its great strength against peers remains its invoice-to-pay and business network capabilities, as we show in our SolutionMap vendor rankings. Basware also stands out in the procure-to-pay space, with its increased use of machine learning technology.
This Spend Matters PRO Vendor Snapshot Update looks at Basware's developments since our 2016 series on it. It explores Basware's P2P and network capabilities, including strengths and weaknesses in the market, providing facts and expert analysis to help procurement organizations decide if they should shortlist the vendor. Part 1 of our analysis provides a company and detailed solution overview, as well as a summary recommended fit suggestion for what types of organizations should consider Basware. The remainder of this three-part series will offer details on strengths/weaknesses, a user-selection guide, user interface (UI/UX) analysis, competitive alternatives and evaluation, and selection considerations. Part 2 will explore Basware's strengths and weaknesses in the P2P, supplier network and trade financing areas, providing facts and expert analysis to help organizations decide if they should shortlist the vendor as a potential provider. Part 3 will cover Basware offers through its competitive analysis and comparison with other procure-to-pay, AP automation and supplier network providers. It also includes a SWOT analysis and summary evaluation and selection considerations.