Back to Hub
Coupa acquires BELLIN, targeting treasury management (Part 2: TMS Market, Competitors and TAM / Market-Sizing Considerations)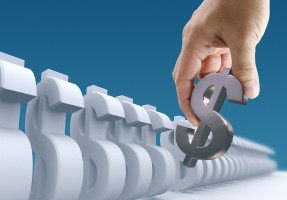 Last week, Coupa made the surprise move to push its business spend management suite into an adjacent space that no other source-to-pay, procure-to-pay or AP automation solution vendor has gone before: the world of treasury — and specifically, treasury management systems (TMS).
See initial Spend Matters Nexus and PRO coverage here:
By acquiring BELLIN to compete in the TMS world, Coupa will ostensibly fortify its position in being able to sell to CFOs as much as CPOs with a broader value proposition (including broader-based payment capabilities than all of its procurement/AP/spend peers can support, at least without a TMS partnership and development of new combined process flows).
But beyond the expanded CFO value proposition and B2B payment intersections, there's quite a bit beneath the surface with a TMS that could create additional value propositions linked with transactional procurement, supplier management, risk management, invoicing and payment capabilities.
This Spend Matters Nexus brief provides a quick overview of treasury management system market dynamics, including buyer trends and requirements.
It also offers insight into the competitive positioning of some of Coupa's key competitors in this new market segment, including CGI, FIS (Integrity and Quantum), Ion (City Financials, IT2, ITS, Openlink, Reval, Treasura, Wallstreet Suite), Kyriba, GTtreasury (GTreasury/Visual Risk), Oracle and SAP.
Lastly, the brief shares TAM estimates (total addressable market) for the treasury management and B2B payments market.
The final installment of this three-part Nexus series will examine potential competitive landscape implications for Coupa's competitors in S2P and P2P, including SAP Ariba, Oracle, Basware, GEP, Jaggaer and Ivalua.
We also will explore the converse: Will treasury management systems providers "push into" the procurement and spend applications world?
Jason Busch is Managing Partner of Azul Partners' Investor Advisory Group. He works with sponsors, CEOs and boards on data-driven due diligence, M&A and strategy. Jason is also the lead author of Spend Matters Nexus, a private newsletter and subscription service. Disclosure: Azul Partners provided due diligence services to Coupa as part of this transaction.