Back to Hub
SAP Fieldglass launches free External Talent Marketplace in response to coronavirus, labor market changes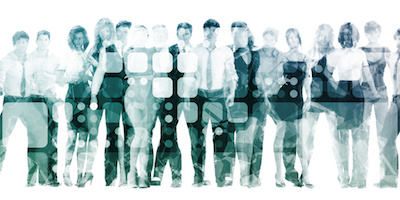 SAP Fieldglass, a leading global external workforce and services management solution, this week announced the launch of its External Talent Marketplace.
The offering, which is free to use in the U.S. for a limited time, is intended to address a supply-and-demand gap in today's arguably much more dynamic business environment that's affected by the coronavirus disruption and job losses, and it provides a win-win solution for U.S. hiring organizations and staffing firms. The free offer, which expires Dec. 31, 2020, is available online to organizations that do not use SAP Fieldglass' core solutions.
According to the announcement, SAP Fieldglass External Talent Marketplace provides a single, central place where businesses looking for temporary workers and staffing firms with vetted candidates can find each other to more quickly fill open jobs. Staffing firms currently participating in the marketplace include majors like Adecco; Experis, a ManpowerGroup brand; Guidant Global and its staffing affiliates S.com, Corestaff and SRG; KellyOCG; and Randstad US. 
Spend Matters spoke with the SAP Fieldglass team, which said the solution was conceived months ago when it was understood that while demand for workers in some sectors had sharply declined, demand in other sectors — like healthcare, pharma and some manufacturing, retail and technology — was surging. Companies in these and other verticals were looking for workers, but finding them was very challenging. There was a fundamental disconnect between supply and demand. The External Talent Marketplace was created to help bridge this gap. 
SAP Fieldglass said that, depending on the state of the coronavirus pandemic and the uptake by organizations and staffing firms, access to the Marketplace could be extended.
The External Talent Marketplace enables companies to search for available temporary workers from multiple staffing firms, create job postings from scratch or using templates, and automatically send job postings to staffing firms to speed up sourcing. The External Talent Marketplace is essentially a sourcing solution — meaning that it does not enable onboarding, engagement management, or billing and payment processing. These processes are handled by organizations and staffing firms outside of the marketplace platform. 
The new SAP Fieldglass offering appears to be a one-of-a-kind solution today — and an innovative one that an organization can start to use immediately. Its creation and launch represent a significant degree of business agility and innovativeness on the part of SAP Fieldglass. And it is also an experiment in cooperation and demand-aggregation for some staffing suppliers.
The Marketplace allows organizations to interface directly with staffing suppliers, so to a degree there is a bit of self-service and direct sourcing going on. 
Spend Matters, in its Direct Sourcing of Workforce/Services SolutionMap, defines direct sourcing in relative terms and as a matter of different degrees. 
In addition to the value proposition for buy-side organizations, the External Talent Marketplace seems to fulfill — in part, at least — the wish of staffing firms to directly interface with hiring organizations' talent acquisition or hiring managers during the candidate selection. It also aggregates supply, and the online marketplace establishes e-commerce-like storefronts for staffing firms. 
To assess the impact of this marketplace solution, it will be necessary to get a sense of numbers of buy-side organizations and transaction volumes in the next months — that and how the model functions beyond the marketplace platform and how businesses and staffing firms will mesh to complete the sourcing transaction (onboard workers, manage worker engagement). In any event, it is a moment of "temporary staffing supply chain" innovation, the likes of which has not been seen for some time. 
The External Talent Marketplace is definitely going to be highlighted in Spend Matters August Hot List column on Aug. 3. 
And Spend Matters will continue to follow and report on SAP Fieldglass' core solutions and innovative offerings.